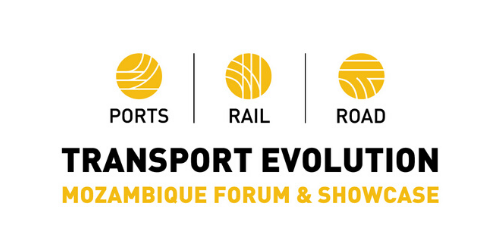 Get direct access to the region's port, rail and road professionals
Transport Evolution Mozambique Forum & Showcase is designed for ports and rail authorities, terminal operators, shipping lines, bulk exporters, investors and governments looking to forge new frontiers for the economy through ports and rail connectivity, optimisation and new business opportunities.
This event is uniquely designed and dedicated to ports and rail that brings together the entire value chain of suppliers and buyers to discuss multi-modal requirements and infrastructure solutions to propel the industry forward.
Reconnecting the transport sector in 2020: The Transport Evolution World digital series 
dmg events, organisers of the Transport Evolution series of events that take place annually across Africa, is excited to launch our Transport Evolution World digital series. By being part of this series of online offerings, you will be able to continue connecting with port, rail and road operators from around Africa in 2020.
Our Transport Evolution World digital series guarantees to satisfy the sectors appetite to continue building valuable business connections, networking and learning more about regional projects that could lead to immense development of transport infrastructure in Africa, not only at events, but all year round.
Become our global partner and join us in ensuring the success and growth of Africa's transport sector.
For your customised digital package, contact Steve Lee on +27 73 900 2474 or stevelee@dmgevents.com 
---
The global situation surrounding the COVID-19 virus has continued to evolve, and dmg events have been closely monitoring the situation.
With the necessary restrictions which the South African and Mozambican Government have rightly introduced to protect public safety as well as internal travel bans within companies, a large majority of participants now find themselves unable to travel. Based on all this information, we have made the decision to change the event dates.
Transport Evolution Mozambique Forum & Showcase will now take place from 13 – 15 April 2021 at the Port of Maputo in Mozambique.
13 April 2021 -MPDC annual conference & Port of Maputo tour
14 & 15 April 2021 – Transport Evolution Mozambique Forum & Showcase
With more than 800 attendees from 20 countries, Transport Evolution Mozambique Forum and Showcase is extremely important for the region's transport sector but as such we take our responsibility for the health and safety of our visitors, exhibitors, employees and of course the local population, very seriously.
Thank you for your understanding and patience. Should you have any further questions, please do not hesitate to contact your relevant team member, details below:
Stand and delegate enquiries: Steve Lee
Visitor and media enquiries: Taryn Van Zanten
Speaker enquiries: Kelly Easton
Operational enquiries: Anthea Buys