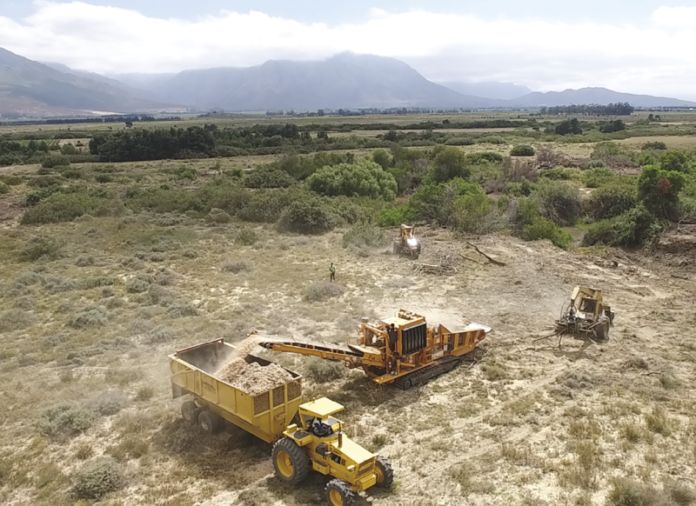 WP CHIPPER HIRE & SALES trading as Africa Biomass Company (ABC) is a wood chipping company that provides wood recycling services, supplying biomass according to specification.
ABC is one of the best go-to wood chipper equipment sales and services agents.
Wood chipper services
Agricultural: orchard / vineyard recycling and mulch spreading
Biomass for generation of heat or electricity
Site clearing and preparation
River rehabilitation in riparian zones
Workshop, field services, parts and spares
Operator training services: SETA-certified
Manufacturing workshop
The X-factor in wood chippers
ABC is the authorised dealer for Bandit wood chippers in Africa. Bandit combines first-world technology and experience with third-world functionality. This makes Bandit the only logical choice for wood chippers in Africa, which are now fitted on SABS-approved trailers.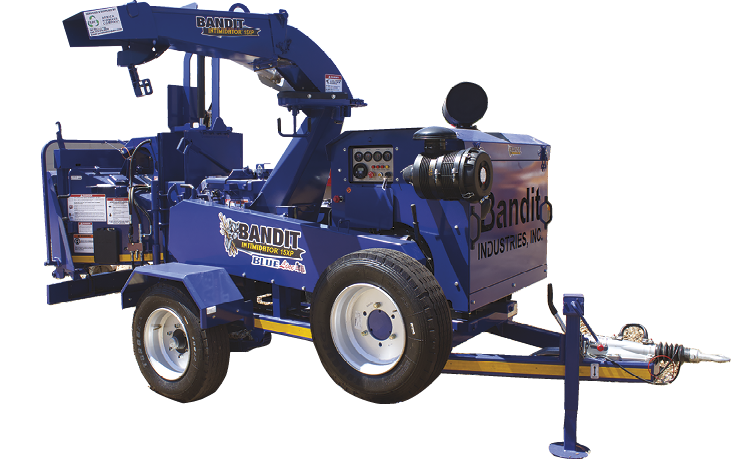 BANDIT – Experience the best of both worlds
First-world technology and quality combined with African simplicity. The main woodchipper unit is manufactured by Bandit Industries, Inc. with 35-plus years' experience in innovation and international research. These units are shipped to South Africa where they are fitted onto
SABS-approved roadworthy trailers built at Africa Biomass Company in Worcester, South Africa. Engine-powered woodchippers are fitted with Tier 3, South African standard, diesel or petrol engines, depending on the woodchippers' specification or clients' preference. Electric and PTO options are also available in various Bandit models.
The add-ons are specifically handpicked to give you the best set-up and will provide you with a well-balanced woodchipper that will outperform most other chippers in Africa.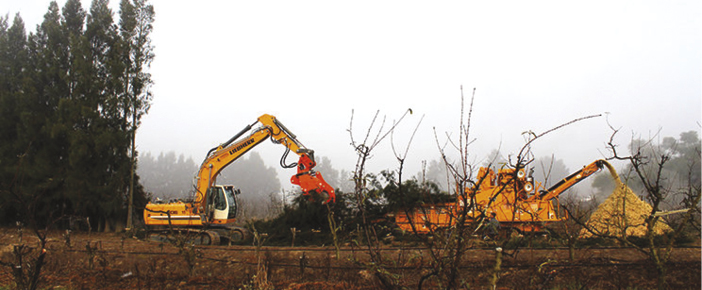 ABC understands wood recycling
With a comprehensive understanding of the operational challenges of wood recycling in South Africa, ABC has established state-of-the-art facilities to service, repair and rebuild wood chipper equipment of any brand and size. ABC's facilities are operated by a remarkable team of very experienced and suitably qualified engineers, technicians and artisans.
An equally remarkable team of field-service technicians deliver repairs, maintenance and parts to clients' sites to optimise uptime and efficiency.
The most experienced wood chips producer in Africa
Dimensional wood chips are produced by the removal of alien invasive trees in riparian zones, previously deemed as impossible. ABC, however, now has the knowledge and technology to get the job done.
These wood chips are then used in agri-industrial applications as a greener alternative to coal for either heat or electricity production.
Geographical footprint
ABC is located in Worcester (Western Cape), Kirkwood (Eastern Cape), Nelspruit (Mpumalanga) and Upington (Northern Cape).
We operate in all nine provinces in South Africa and also across the borders into Sub-Saharan Africa, including Namibia, Botswana, Zimbabwe, Mozambique, Zambia, Malawi, Tanzania, Kenya and Nigeria.