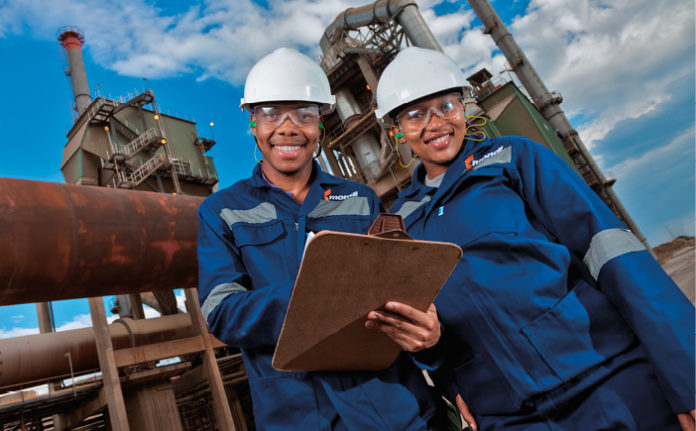 Mondi's significant activities in a number of key areas reflect a strong commitment to transformation and B-BBEE. This is confirmed by Mondi's Level One contributor status under the under the Forestry Sector Broad Based Economic Empowerment codes, as verified by an independent assessment.
Enterprise development
Mondi Zimele, established in 2007, is our small business development organisation. Its initial focus was on accelerating black economic empowerment in the forestry value chain. In 2012 the focus expanded to incorporate support for community-based small businesses around Mondi's operations. This was enabled through the establishment of the Mondi Zimele Jobs Fund, an enterprise development initiative co-funded by the Jobs Fund.
Since 2012, Mondi Zimele has provided approximately R100-million in loan funding to assist over 200 local businesses in the creation of more than 2 800 jobs. Mondi Zimele has also been instrumental in the establishment of several land claimant community contractors where we continue to emphasise productivity improvement, business administration and compliance as the key to success for these SMEs.
The Mondi Zimele and Department of Trade and Industry (dti) Forestry Contractor Incubator Programme has over 30 contractors as enrolled small businesses, with a focus on growing skills, management capability and improving their operational know-how.
We are able to maintain a steady supply of high-quality fibre from a network of small forest enterprises with on average 87 000 tonnes of the timber supplied to our Richards Bay mill coming from these suppliers.
Land claims
An innovative sale and leaseback model has been developed with a successful mechanism for settling claims with and supporting land-claimant communities. Following a successful land-claims process, communities have ownership of the land and associated rental revenues but also receive assistance to develop sustainable forestry enterprises and forestry-related skills.
In this way communities immediately derive a rental income from their land but also develop the know-how to potentially farm timber for themselves into the future. Approaching land reform in this developmental and inclusive way means we are able to retain a sustainable source of wood supply into the future.
Skills and people development
We invest significantly in skills and leadership development, offering talented individuals interesting careers as part of a global group. We are particularly proud of the progress women are making in Mondi South Africa, holding positions such as CFO, Procurement Director, Head of Mondi Zimele and as artisans, foresters, safety managers, nursery manager and in the fields of engineering, finance, human resources and more.
R8-billion investment over five years
At the President's Investment Summit in 2018, Viv McMenamin, CEO Mondi South Africa, announced, "We focus on investing in our world-class assets to maintain our cost advantage. Over the next five years we will be investing a total of around R8-billion in our South African operations, which includes ongoing investment in our forestry assets and the modernisation of our pulp, containerboard and paper assets, subject to approval by the Mondi boards."
Community development
Our well-established approach is focused on investing in communities living on our land or near operations. A leading community development initiative is the Mkondo Development Project (Piet Retief), a pioneering public-private partnership focused on improving the living conditions of people in isolated villages on forestry land, and to find sustainable solutions to alleviate poverty and offering security of tenure. The pilot Jabulani Agri-village has been completed and eight other Agri-villages are in progress.
The commitment to education is widespread and the recently expanded Ligbron E-learning system is now operational in a further three rural schools. Each e-learning classroom has an e-Boxx with a SMART interactive whiteboard, a digital camera, sound system and alarm system. This technology facilitates the weekly live streaming of mathematics and science lessons that are shared by using video conferencing and desktop sharing. During live streaming, the image of the teachers/learners from linked schools is visible on the SMART board. The SMART boards display the presentation and any student and teacher can write on the SMART board and ask questions from their own school.
Mondi believes strongly that by working in partnerships with government, communities and NGOs we will be able to find sustainable land reform solutions.
We believe that being part of the solution to global challenges will secure the long-term success of our business and the well-being of our communities and other stakeholders.
Part of the solution
Viv McMenamin, CEO Mondi South Africa, adds: "Our South African business continues to be a strong contributor to Mondi's success story. From our sustainably managed forests, to our world-class pulp and containerboard operation in Richards Bay, to being the number one office paper producer in South Africa. We believe in the value of being part of the solution to global and local sustainability challenges and I am proud of the work we are doing in partnership with our communities, government and other key stakeholders. This gives me great confidence in the future of Mondi South Africa!"