Glencore Ferroalloys started the new year on a much needed positive note as they handed over a car and manufacturing machinery to local business, Ramotshwedi PTY (Ltd). Ramotshwedi is a female-owned business founded by Reabetswe Maungwa and is part of Glencore Ferroalloys' Enterprise Development programme. The programme aims to support SMMEs in the communities near Glencore's operations so they can contribute to local economies.
The handover was held at the Glencore Business Hub and was attended by Glencore Ferroalloys representatives, Rustenburg Local Municipality MMC Karabo Phutu and Enterprise Development Manager Tebogo Sehloho, Western Chrome Mines (WCM) General Manager Richard Vermeulen and HR Manager Rebecca Mokhothu.
Enterprise and Supplier Development Superintendent for Glencore Ferroalloys, Charlin Ntuli who addressed guests on the day, said that the handover was the beginning of many great things for the community.
"Our commitment to transformation goes beyond just ticking the boxes of compliance, when we see talent and potential we truly go all out. As Glencore, we pride ourselves in creating what we call Progress Together in our communities and we consistently live out this message wherever we can. What drew us to Reabetswe and her business was its potential to grow and add value to the local economy. Her type of business speaks to our intention and commitment as a company, that is, to empower women, minimise dependency and develop local black owned and controlled businesses. Enterprise Development is crucial because we move the dependency away from the operation and ensure sustainability outside of Glencore, so that the recipient can contribute to the economy and communities through creating jobs.There needs to be a further shift in mindset to think of opportunities outside the mine's core function. We are happy to be here today to give Reabetswe the support that she needs to succeed because her success is also the success of her community," she added.
The support given to Ramotshwedi forms part of a commitment Glencore Ferroalloys made at the launch of their 16 Days of Activism Against Gender Based Violence and Femicide (GBVF) awareness campaign. On the day, Glencore committed to supporting 10 small women-owned businesses near their Rustenburg operations. The programme is part of Glencore's Enterprise Development which seeks to upskill and support local SMMEs so they can create job opportunities, thus contributing to the growth of local economies.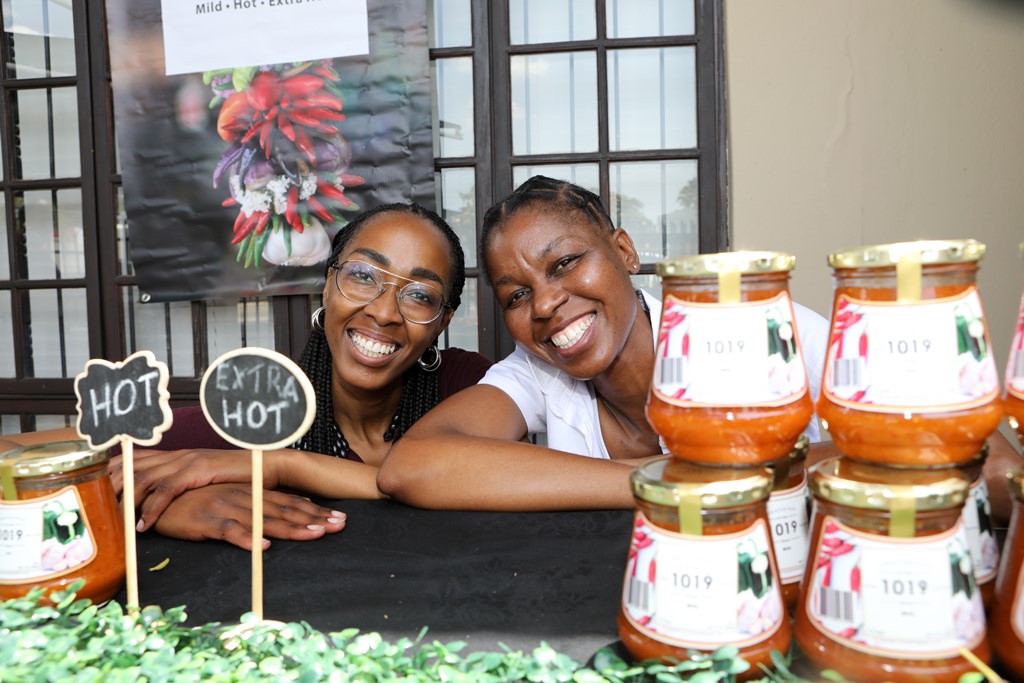 MMC Karabo Phutu from the Rustenburg Local Municipality applauded Glencore for their commitment to SMMEs, especially those that are women-owned.
"Glencore and Ramotshwedi PTY (Ltd) have got a good story to tell today and it is even greater to witness young people particularly women who have been previously disadvantaged in the past make things happen. Today, I can finally say mining meets agriculture, the two can never be separated. Further to that I'd like to encourage our community members who look for opportunities in mining houses to not only concentrate on the core business of the mines but other possible avenues as well, as who would have imagined Glencore supporting a business that locally produces sauces. I want to congratulate Glencore for all the hard work they have done today, this will become a benchmark in supporting local communities as we have the responsibility to address unemployment and ensure people from our communities are able to use the platforms created to further support those around them as well," he added.
On the day, Glencore handed over an Opel Combi as well as a fridge, oven, pots and other equipment to Reabetswe so she can continue producing, supplying and transporting her products to consumers.
Reabetswe could barely contain her excitement as she thanked Glencore for their support. "This is such an incredible day for me. I am filled with so much gratitude to Glencore for recognizing my journey and walking with me. When I started this, it was just an idea from my kitchen and I while I had many hopes, I had no idea it would get this far. I am so proud of the sauces I make; I would walk as long as it takes to ensure that people taste it because that is how much I believe in it. The support given to me today will go a long way in ensuring growth for my business and I am excited to get to a point where we can offer jobs to people from this community. I was unemployed and got to see the reality of what is happening in my community and I hope my story can inspire more people to believe in themselves and formalise their business ideas. I am so grateful to the Glencore Alloys team for their support and mentorship, I promise to do all that is in my power to pay it forward by empowering more women," she said.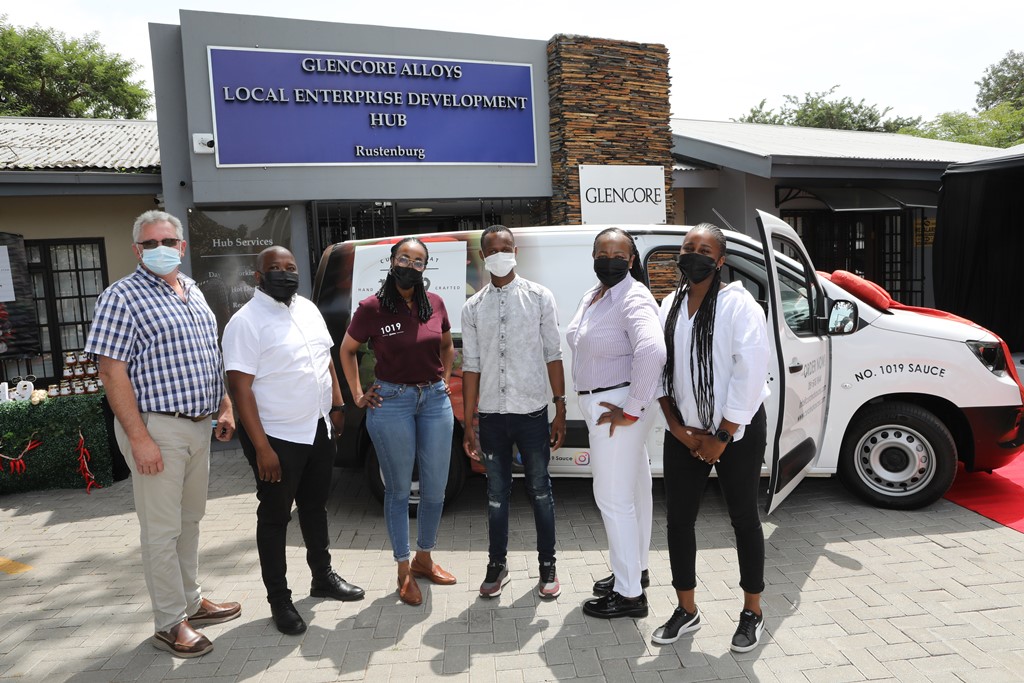 Glencore's ED Programme will continue to make a positive difference to more SMMEs throughout the year by giving them the support and mentorship they require to grow their businesses. The programme is targeting black owned businesses within Glencore's door step communities as they continue to help government in fighting inequality and work towards progress together for all.