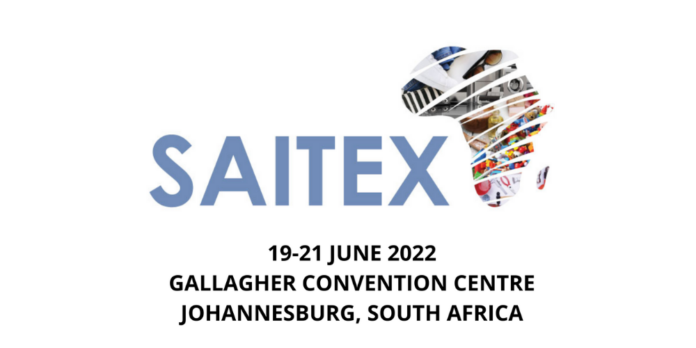 SAITEX is Africa's most established, longest running and first to market multi-sector trade show. Now in its 28th successful year, SAITEX affords local and international importers and exporters to take advantage of multi-sector trade opportunities across the continent and is THE market entry platform for anyone wanting to have their products represented in Africa or wanting to represent global brands locally.
The show conversely provides a credible platform for retailers, agents and wholesalers to source new products or find new suppliers for existing products.
SAITEX will be held from the 19-21 June 2022, at the Gallagher Convention Centre, Johannesburg, South Africa. The 3-day expo ensures access to credible content and connections for professionals unable to attend the live event.
Show Dates:
19 June 2022, 10:00 – 17:00 (GMT +2)
20 June 2022, 10:00 – 17:00 (GMT +2)
21 June 2022, 10:00 – 16:00 (GMT +2)
Venue: Gallagher Convention Centre, Johannesburg, South Africa