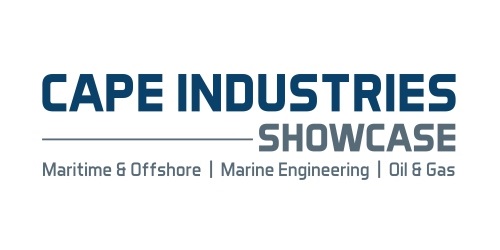 Play your part in the Western Cape's innovative and booming maritime sector!
Cape Industries Showcase is the only event dedicated exclusively to services and equipment for the Western Cape's booming marine/offshore, maritime and oil & gas industries.
This free to attend expo features a unique opportunity for service providers, product manufacturers, suppliers and distributors involved in safety and security; ship building and repairs; maritime engineering and technology; logistics and next-gen tech (drones, 3D printing, 4D seismic, automations, digital twin, VR, blockchain) to network with key buyers from the sector.
Exhibition space is now limited – book your space for 2020 today! 
Access multi-billion rand offshore and onshore projects and play your part in servicing the Western Cape's innovative and booming maritime, offshore and oil & gas industries.
What's on:
Competitions and amazing prize giveaways
Win your share of AMAZING prizes and onsite experiences worth over R50 000!
Training & CPD accredited workshops
Training workshops to enhance professional skills and knowledge.
Cape Construction Expo
The leading building and construction expo for the Western Cape.
Cape Industries Showcase attracts representative from:
Equipment suppliers, manufacturers
Consultants   – Ship builders, repairers, Offshore vessel owners / Ship brokers, agents
IT and navigation
Government institutions
LNG and pertrochemical plant owners
Oil & Gas exploration / processing / refinery
Port / Terminal operators
Trade associations
LPG Wholesalers
IDZ'S
NOCs
Navy / Engineers
Port and Harbour Authorities
National Oil Companies (Rig)
Vessel owners
Investment Promotion Agencies
Banks /Financiers
What to expect:
1500+ Visitors
50+ Exhibitors
15+ Workshops
CIS is the vehicle driving the latest trends and opportunities in the Western Cape's midstream and downstream sectors.
Maritime and Offshore
Marine Engineering
Oil & Gas
Co-located with: