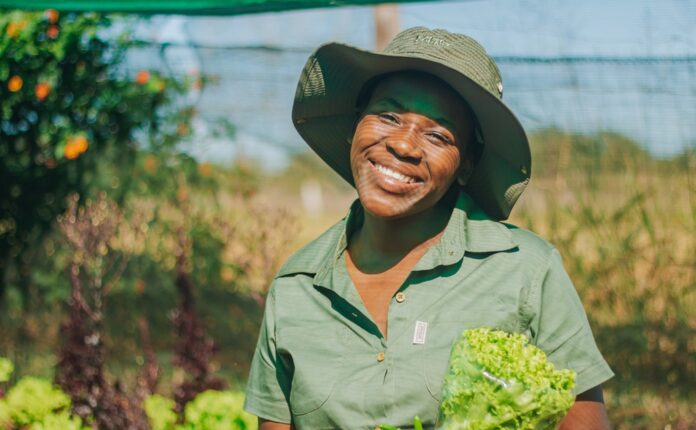 In the 2022 State of the Nation address, President Cyril Ramaphosa recognised the importance of supporting small-scale farmers and integrating them into value chains.
A recent Sustainability Initiative of South Africa (SIZA) study on gender equality in the South African agriculture sector found that perception is still a major problem in South Africa's sprawling agriculture industry. The study revealed that women who work in agriculture still battle with the perception that farming is a 'man's job.'
With female unemployment at a record high of 48.7%, there is opportunity for women to harvest a new future for themselves through agriculture, and in turn, grow the South African economy. Even then, the reality is that 35% of female farmers in South Africa find that their income from farming does not cover the needs of their family. But should being able to feed one's family be the extent of a female farmer's aspirations? Can they not break the cycle, grow a flourishing business and create sustainable jobs for their communities?
The Momentum Metropolitan Foundation (MMF) has partnered with Agri Enterprises to launch the Women in Farming programme. This three year incubator aims to enhance the skills of female farmers to enable and empower them to better feed their families and create jobs for their communities.
Starting in KwaZulu-Natal, the programme will see 60 female entrepreneurs participate in a business pitch approach to provide them with an opportunity to sell their agriculture business ideas to a panel of industry experts headed by the CEO of Agri Enterprises, Omri van Zyl. Selected entrepreneurs will be trained and mentored by the Agri Enterprises Sustainability and Rural Development Division in Woodberg, Pietermaritzburg.
The Agri Enterprises Sustainability and Rural Development Division focuses on providing scarce skills along the broader agricultural value chain. Sulaimaan Patel Head of Rural Development and Social Investment at Agri Enterprises says the academy has adopted a Comprehensive Mentorship Approach (CMATM), offering training from a technical level right up to an executive strategic level. "We firmly believe this approach creates innovative entrepreneurs within the agriculture value chain," says Patel.
Agri Enterprises' four-step approach to entrepreneurial development includes:
The Innovation Station – developing criteria to identify potential business ventures within the agricultural industry.
Business Incubation – equipping individuals with financial, entrepreneurial, and relevant business skills.
Start-up Business – mentoring and supporting in how to launch a business successfully.
Agri-preneurial development – providing high-level training to allow continued growth through training programmes aligned with finances, governance, project management, and strategy.
Nkosinathi Mahlangu, Youth Employment Portfolio Head from MMF says agriculture is the perfect sector to kickstart gender equality in the South African economy. "Millions of women living in rural and remote areas sit on the side-lines of our economy. As agriculture relies on our country's rural communities, transforming this sector into one that is more inclusive can address our high unemployment rate, ensure food security, and improve farming innovation at the same time."
The programme and its partners are currently fielding applications in order for the 60 participants to be identified. All-in-all, hundreds of business proposals are to be heard and will be whittled down to a chosen batch of 60.
The 60 entrepreneurs will come from various parts of the agricultural value chain with a strict focus on limited sectors within agriculture to ensure the programme remains focused.
"We believe by giving women the tools, advice and experiences, we can empower them to be unstoppable in their pursuit of success. Through agriculture, we have an opportunity to empower African women by equipping them with entrepreneurial skills to start their own businesses," concludes Mahlangu.
If want to know more about the programme, click here.