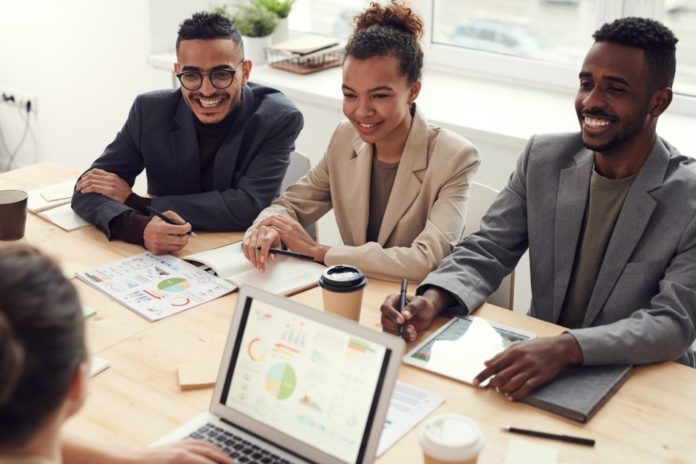 "When communication is effective, it leaves all parties involved satisfied and feeling accomplished. By delivering messages clearly, there is no room for misunderstanding or alteration of messages, which decreases the potential for conflict." – Source
With that been said, this marks the 1st Annual GovLov Conference by Intelligence Transfer Centre, which will be held on 20, 21 and 22 July 2022 at CSIR, Pretoria.
This conference aims to address issues and challenges that affect clear and purposeful communication that is needed for both the internal and external government sector, while shedding light on the current best practices that government has in place.
We will be discussing the most effective ways that government can utilize to engage with the public, manage their brand at the same time, and work together with the media to impart relevant information timeously to the wider community. With vast experience in their respective fields, our thought leaders and expert speakers will be speaking on finding solutions to better communication development skills, mending the digital divide and adapting to current electronic ways of communication, using current technologies, media and various social platforms to manage a crisis while considering language diversity and socioeconomic architecture.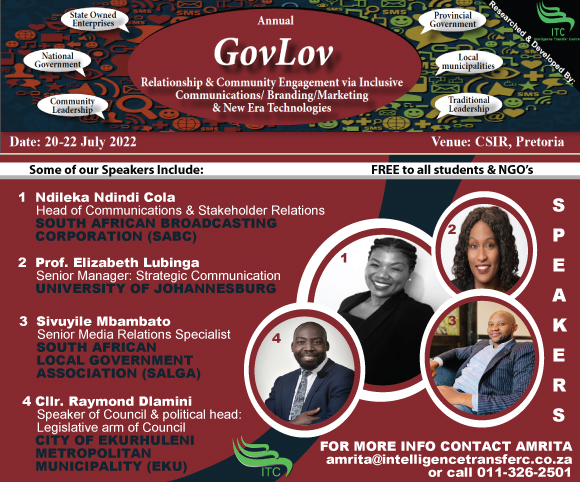 The conference deliberations will also try to find key strategies and ways that the South African government can employ to improve and have better two-way communication with the community for crisis management purposes.
To register for the conference, contact Amrita on 0113262501, e-mail amrita@intelligencetransferc.co.za or visit www.intelligencetransferc.co.za