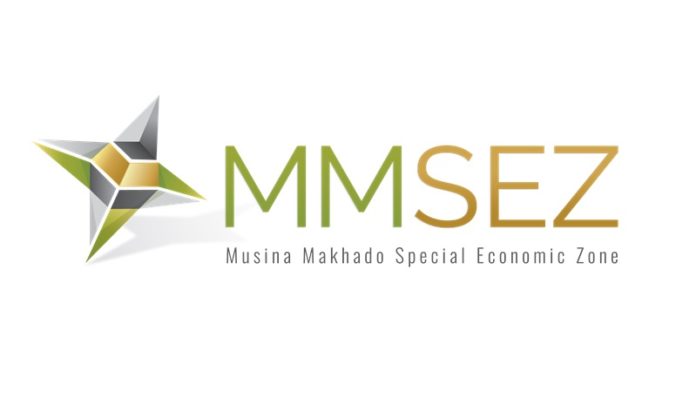 The Musina-Makhado Special Economic Zone (MMSEZ) SOC unveiled its new corporate identity at a function on the 17th September 2020. The launch of the new corporate identity takes place at a critical point in the history of the country, where business and government are searching for sustainable economic recovery initiatives from the aftermath of the debilitating Covid-19 lockdown.
Special Economic Zones (SEZ) have in the recent past emerged as strategic platform to spur industrialisation, job creation, technology transfer and economic growth in various countries across the globe.
"The MMSEZ has positioned itself as a platform to revitalise the Limpopo economy through industrialisation. Our focus is to generate the much-needed base-load electricity, establish a metallurgical complex, develop a manufacturing hub, enhance agro-processing and to develop a regional logistics centre. The close proximity of the Beit Bridge border post and abundance of mineral and agricultural resources gives the MMSEZ a competitive advantage", said Lehlogonolo Masoga, MMSEZ Chief Executive Officer.
The occasion was also attended by the MEC of Economic Development, Environment and Tourism Thabo Mokone and the VhaVenda King Toni Mphephu Ramabulana.
In his address to the gathering, Mokone said: "We are pleased that finally the province has established a capable and agile entity seized with a mandate to implement the MMSEZ. Our ambition is not just to build an industrial park but rather to use the SEZ as a catalyst to unlock a plethora of other economic opportunities, including the potential of realising a new Smart City in our province."
The MEC further indicated that the SEZ will prioritise entrepreneurial and SMMEs development and empowerment. During their respective addresses at the launch, both Sello Mahlo of the Limpopo United Business Forum and Albert Jeleni of the Vhembe Chamber of Commerce and Industry expressed their appreciation for the commitment displayed by the Limpopo Government and said they were eager for project to reach the implementation milestone. For Mahlo, the project also spells the real prospect of creating black industrialists.
As the MMSEZ development is expected to accelerate industrial diversification of the province and the Vhembe district, Ramabulana has committed to working closely with the government to ensure that the development of the SEZ is a success.