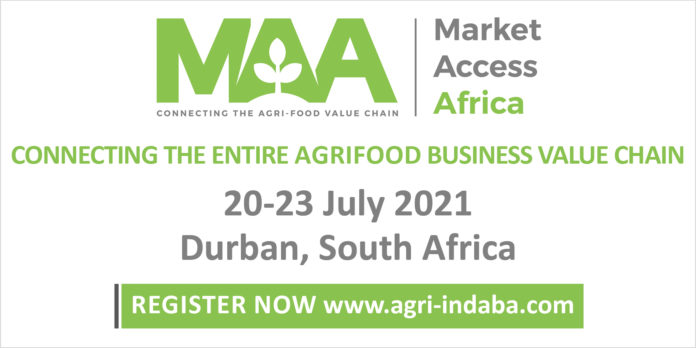 About
Market Access Africa (MAA), taking place on 20-23 July in Durban, is the global meeting place for buyers and sellers across the entire agrifood business value chain.
MAA will impact companies' bottom line by improving access to regional and international markets, technologies, inputs, handling and storage, as well as tailored trade finance solutions.
Organised by the African Agri Council (AAC) in partnership with African governments and leading agribusinesses, MAA will provide a global platform for stakeholders to identify the latest technologies that will raise the continent's food and agricultural productivity, link to trading services and discuss policy reforms in order to curb Africa's annual import bill.
Why is MAA unique and different?
Connect agri producers with exporters and buyers to expand into new markets to impact company bottom line
Connect food producers and processors with trade financiers, banks and impact investors to increase their turnover and get the right financial partners
Connect exporters and buyers to reliable commodity suppliers therefore creating an actual market place
Maximize profit across the agrifood value chain by connecting demand to suppliers
Value Chain Connect – plug and integrate African agribusinesses to regional and international value chain
A key challenge in African food and agriculture
The question of market access is of crucial importance for Africa. African countries have continued to put emphasis on this question since the establishment of the World Trade Organization (WTO), given how crucial market access is for their development agenda – more so agriculture development.
The Continental Free Trade Area (CFTA) and the Malabo Declaration have both emphasized boosting intra-Africa trade in agricultural commodities and services, and as such presenting a real opportunity for Africa to emerge as a big winner in the current global environment.