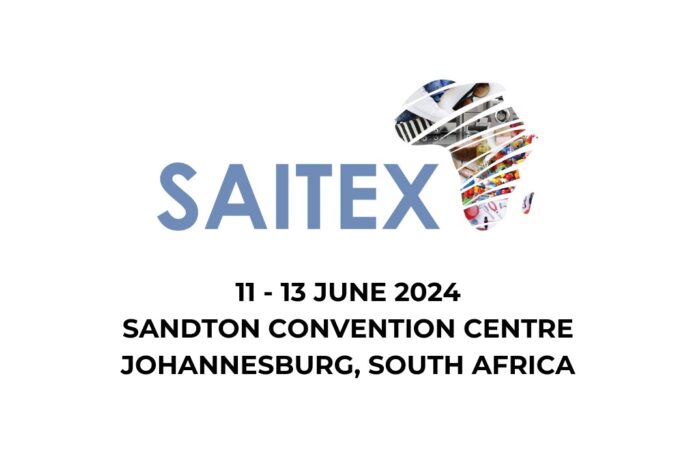 For over 29 years, SAITEX has been the gateway to unlocking the potential of inbound and outbound trade opportunities in the region.
SAITEX facilitates tangible international and local trade relationships and enables the private sector to demonstrate their innovations, solutions, and services to thousands of buyers, retailers, distributors, and wholesalers from multiple trade sectors.
Don't miss out on this incredible opportunity to explore the vast R900-billion / $55-million township / grey economy in Southern Africa – join us at SAITEX today!

Show Dates
11 June 2024, 10:00 – 17:00 (GMT +2)
12 June 2024, 10:00 – 17:00 (GMT +2)
13 June 2024, 10:00 – 16:00 (GMT +2)
Venue: Sandton Convention Centre, Johannesburg, South Africa
Website: https://www.saitexafrica.com/

---