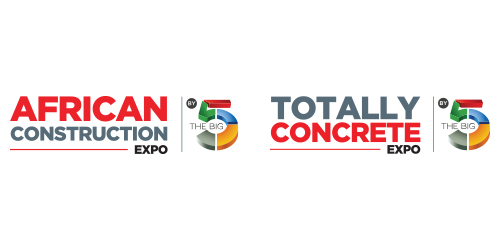 Africa's leading built environment expo
With thousands of built environment professionals from over 45 countries visiting the expo every year the African Construction and Totally Concrete Expo provides the platform for distinctive opportunities for business expansion, networking and learning.
Showcase your products and solutions in front of key buyers in Africa's concrete and construction industry under one roof! Exhibiting gives you direct access to this market.
Exhibiting at African Construction Expo is the most direct way for you to meet the right decision makers, key buyers, distributors and partners for your business.
Who will you meet?
Generate new sales leads, meet with key buyers and do business with 9500+ attendees including:
Architects
Concrete Technologists
Consultants
Contractors (Large / Medium / Small)
Distributors and Retailers
Engineers (EPCs)
Foreign Mission Representatives
Government Officials
Interior Designers
Investors and Development Funding Institutions (DFIs)
Maintenance / Facilities Managers
Project Owners
Procurement Managers
Project Managers
Property Developers
Quantity Surveyors
Real Estate Owners
With multi-billion projects planned and underway in Southern Africa, this is the right moment to access this highly profitable market to grow your business.
Products on show:
Building Interiors & Finishes – If you'd like to meet building interior & finishes -focused buyers from projects that span the commercial, residential and industrial construction sectors we can bring them to you.
Concrete – The Concrete Zone attracts key buyers looking to procure concrete and related products for their projects.
Construction Tools & Building Materials – The Construction, tools & building materials zone is where, as an exhibitor, you can do live demonstrations of your products, directly influencing contractors, project managers, engineers and building consultants.
Mechanical, Electrical and Plumbing (MEP) – Meet with key buyers looking for the latest plumbing and water technologies, electrical systems and options for security and fire protection will find you easily within the dedicated Mechanical, Electrical and Plumbing Services zone.
Plant Machinery & Vehicles – This zone attracts key buyers looking to source leading construction machinery and equipment brands in the industry.
Pumps, Valves & Pipes – This zone is dedicated to the industries involved in the conveyance of liquids, gases & slurries.
Smart Construction – This zone dedicated to the construction industry's emerging and technological future is the place where you can introduce new concepts to the construction industry and make your brand synonymous with the new language of construction.
Windows, Doors & Facades – This specialized zone highlights advances and innovations in areas of the building envelope. Exhibitors showcase their most recent advances in roofing, cladding and glazing to contractors, engineers, consultants and architects.

Africa's only event for concrete & cement professionals
The Totally Concrete Expo will take place alongside the African Construction Expo, African Smart Cities Summit, African Construction Awards and WoodEX for Africa and is the only event in Africa dedicated to the concrete and cement industries.
Supported by key associations, media and government representatives, the event is the perfect networking and knowledge sharing platform for professionals who operate in this sector.
Join the biggest international, regional and local brands who will showcase their products and services, and network with the widest audience of concrete and cement specialists in Africa throughout the three-day expo.
Products featured:
Aggregates
Cement and Admixtures
Chemicals and Additives
Concrete Solutions
Concrete Mixers
Concrete Pumps
Concrete Repair Equipment
Decorative Concrete
Formwork Solutions
Pre-cast Production
Incorporated with: