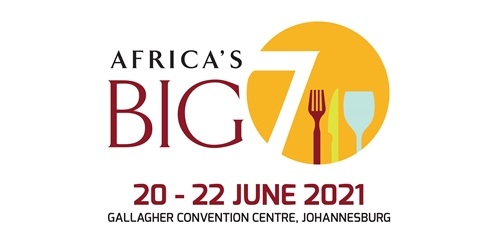 Entering its 18th year, Africa's Big 7 is the continent's largest annual meeting place for the food and beverage industry.
Africa's Big 7 continues to be the leading platform where agents, distributors and retailers meet to shape the food and beverage industry in Africa. It is truly an international event where 67 countries gather to network and forge relationships successfully.
For the 18th edition, Africa's Big 7 will continue to deliver local and international f&b retail-ready products to the African market. Enquire about booking your space for 2020 today!
Secure new clients and distributors
Africa's Big 7 gives you direct access to buyers across the continent. Visitors attend from more than 65 countries to source their latest products, find new partners and conclude export and import deals.
New legislation and funding is announced through the conference and this makes Africa's Big 7 a must attend event for all professionals in the food & beverage industry.
Highlights
7000+ attendees
62.4% buyer/decision makers
25.2% Influencers in decisions
$152m total budget responsibility
Part of Africa Trade Week
Africa Trade Week comprises of 3 trade exhibitions, 3 focused conferences, features and workshops that serve 5 sectors namely: food & beverage, hospitality, retail and trade. Africa's Big 7 is proud to be part of Africa Trade Week – the new home of trade.
See what you missed in 2019: