The SACCI Annual Convention and Gala Dinner is the highlight of the South African business calendar where a range of issues of importance to the South African economy and business members is debated.
SACCI hosts around 500 delegates annually, representing business, government, labour and the diplomatic corps, and the Convention typically enjoys wide media coverage.
The Annual Convention consists of:
Annual General Meeting (AGM)
Meeting of all SACCI members where the new Board and Council is elected.
Themed Conference
A relevant theme is decided on early in the year and speakers are invited to address members in a two-hour session usually including a high-level address.
Gala Dinner
New members for the year and the newly-elected Board are announced and introduced to the rest of the membership and the conference programme is wrapped up with a Keynote Address.
This year's conference is themed around the "New Normal" in the South African Economy. This normal is defined by a shift that has had to take place in order for the country to progress.
The Communications and Technology sector has, for a long time, been one of the pillars of growth for the country and the Coronavirus pandemic has forced businesses to adopt a "new normal", in which digital transformation is no longer an option, but a necessity. The pandemic has thus acted as a catalyst for digital transformation, with businesses across industries investing in communications and technology to enable remote work, collaboration and customer service.
This means a new way of thinking about how businesses operate and provide a platform for the rest of the country to thrive.
It is against this background that SACCI has brought business together to share their definition of a New Normal in the South African Economy, Communications and Technology which will play a critical role in enabling economic recovery and much-needed growth. This means a new way of thinking about how businesses operate and provide a platform for the rest of the country to thrive.
Our speakers include representatives from MultiChoice, African Bank and the Industrial Development Corporation (IDC). We will also have the Chief Executive of the newly-launched Sovereign Africa Ratings Agency, a new player that promises to give objective and scientific sovereign ratings to the world.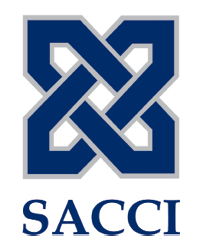 SACCI will also be launching South Africa's first-ever Small Business Growth Index, an initiative that will be run by SACCI and UNISA's Bureau of Market Research.
The Gala Dinner will be the closing event where SACCI will officially announce the new Board, welcome all new members that joined SACCI in 2022. His Excellency Cyril Ramaphosa, the President of the Republic of South Africa, has been invited to give the Key Note Address.
This Keynote Address will be introduced by the newly-appointed Gauteng Premier, Mr Panyaza Lesufi.
2022 SACCI Annual Convention.
Date: 24 November 2022
Venue: Emperors Palace, Kempton Park
Theme: Business defining the new normal: Economy, Communications and Technology
For more information, contact SACCI:
Adress: 33 Fricker Road, Illovo, Sandton
Tel: 011 446 3800 | Email: info@sacci.org.za | Website: https://sacci.org.za
Twitter: https://twitter.com/sacciza | Facebook: https://www.facebook.com/SACCIza/