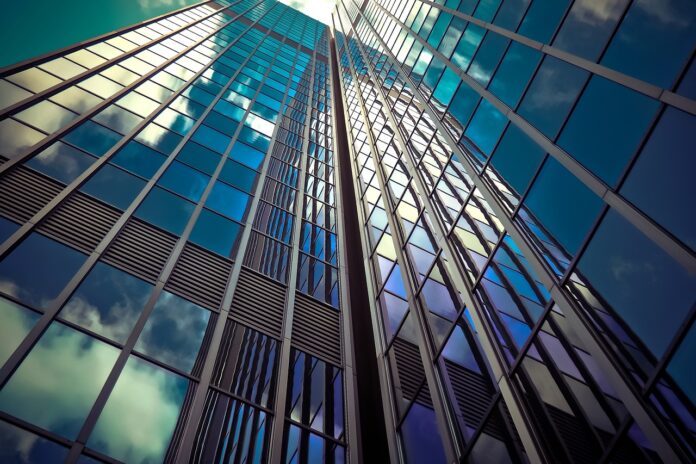 In August 2023, Zamlim Investments entered into a partnership with the South African Chamber of Commerce and Industry (SACCI). The purpose of this partnership is to develop an Economic Development Unit, to be embedded in SACCI.
Although SACCI is a non-profit company (NPC), it is at the forefront of engagements with big business. It is an inevitable evolution of its offering to corporate South Africa to be in a position to develop a pipeline of bankable opportunities that companies, commercial funders, development-finance institutions (DFIs) and OEMs can participate in that generate jobs, contribute to our growing Green Economy, increase skills transfer and generate community upliftment in both developed and underdeveloped parts of the country's economy.
Zamlim is a management consulting firm with interests in traditional consulting capabilities such as strategy, operations, implementation and investment promotion. Zamlim also has a wholly owned renewable-energy commercial and industrial (C&I) capability called Zamlim Power. Zamlim Power is serving industrial clients with a variety of solar solutions that incorporate a funding solution.
The newly established Economic Development Unit, which is managed by Zamlim, has already generated several wins. A 12-month e-micromobility pilot has been launched in Gauteng, alongside one of the Big Four banks.
The aim of this pilot is to reduce last-mile-delivery CO² emissions by over 300 metric tons per annum and employ hundreds of individuals from Alexandra township with the right skills to enter the rapidly expanding e-commerce market, while deploying a renewable-energy ecosystem that will include over 1.7MW hours of green energy per annum that will be used for the e-bikes.
The final details are being in put in place of an arrangement with a DFI and another Big Four bank for a C&I renewable power solution. The product is known as "Power for You" and will be offered exclusively to SACCI's 20 000 members nationally. The aim is to alleviate business dependence on grid power, while offering PPAs and lease-to-own options that will eliminate the need for SACCI members to deploy scarce capex.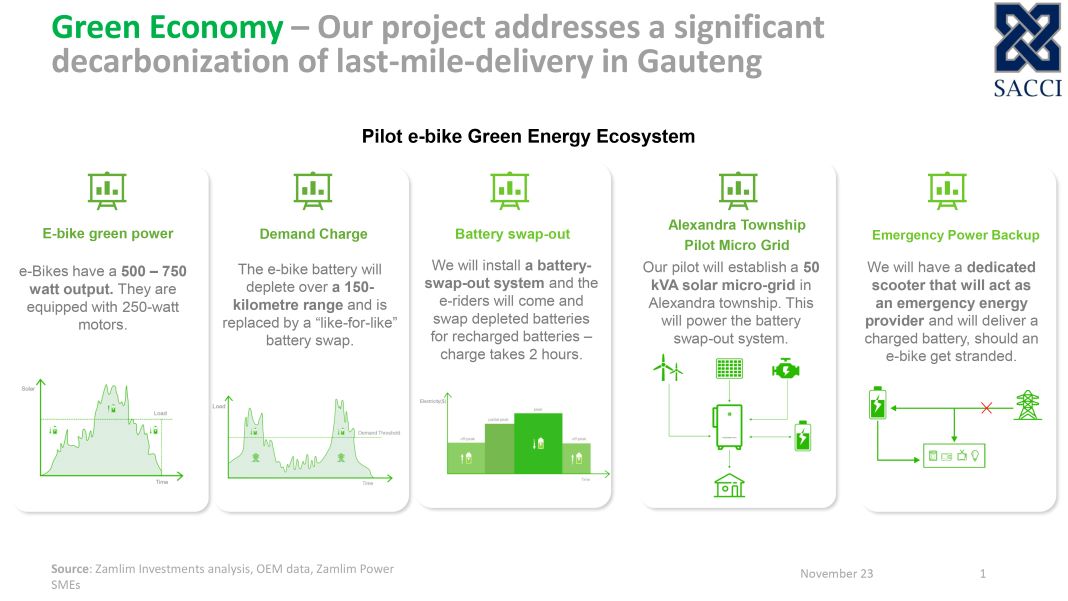 The Economic Development Unit played an active role in engaging senior stakeholders during the BRICS Summit held in Johannesburg and has influential relationships with the likes of the Confederation of Indian Industrialists (CII) as well as the Agency for Strategic Initiatives (Russia). Engagements are also ongoing with the European Union and the European Investment Bank, positioning the SACCI Economic Development Unit as a multi-polar, multilateral player that is able to bring opportunities, FDI and outbound investment opportunities for corporate South Africa.

These relationships are also being developed to expand into the SADC region, with Botswana and Zimbabwe being the initial pilot areas of cooperation.
Zamlim Investments is led by its CEO, Dzingira Matenga, a former management consultant and industry executive who has led business units at the likes of McKinsey & Co and Ernst & Young, and also sat on the Exco of a Kazakhstan-based mining company with African interests in copper, cobalt, bauxite and platinum. The Zamlim team includes economists, actuaries, engineers and customer-value-proposition experts who are passionate about growing SADC economies, giving our youth a fighting chance to meaningfully participate in our economies, while also bringing the right level of rigour to engage local and foreign investors, partners and OEMs and encourage their participation in growth.
The pilot is part of a disaggregated R1-billion upstream and downstream opportunity for South Africa…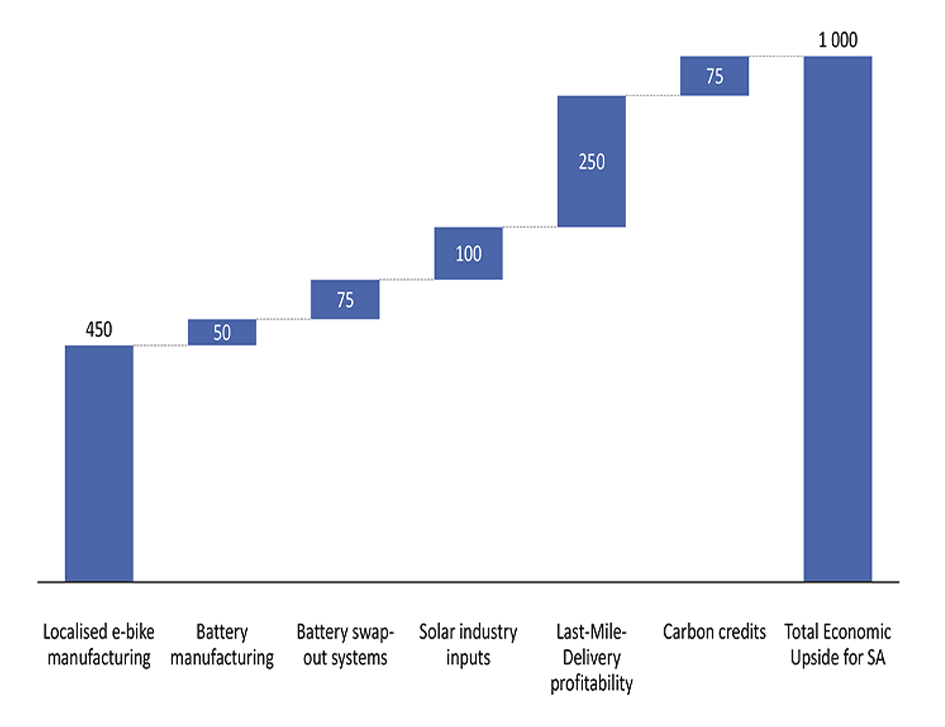 …and would meet several UNDP and NDP objectives.