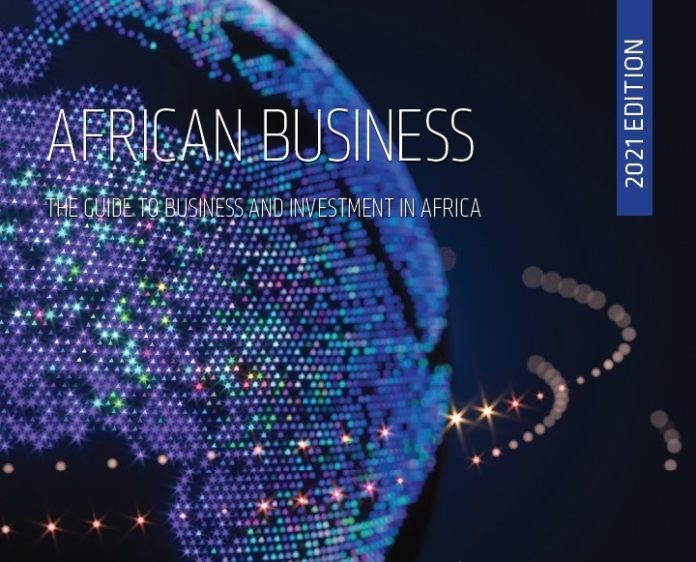 The 2021 edition of African Business is the second issue of this useful guide to business and investment on the continent. The positive reception accorded the inaugural edition in 2020 was encouraging and we are optimistic that this publication and future issues will continue to meet the need for timely and relevant information in an exciting time for African business.
African Business 2021 has articles on recent trends plus overviews of the key economic sectors on the continent and regional and country profiles. There is an in-depth analysis of the implications for trade on the continent of the introduction of the African Continental Free Trade Area agreement (AfCFTA) and an article on the growth and importance of exploration for minerals, gas and oil.
Neighbours Namibia and Botswana feature in an article on how cooperation can drive economic growth and an opinion piece focusses on the role that digital technology can play not only in the financial sector, but in the driving progress in a broader sense.
African Business 2021 is a unique guide to business and investment in Africa.
Or go directly to…
Contents
Special features
Economic sectors
Regional profiles
Country profiles

African Business 2021 is published by Global Africa Network Media (Pty) Ltd
Global African Network is a proudly African company which has been producing region-specific business and investment guides since 2004, including South African Business and Nigerian Business. See other recent publications here.