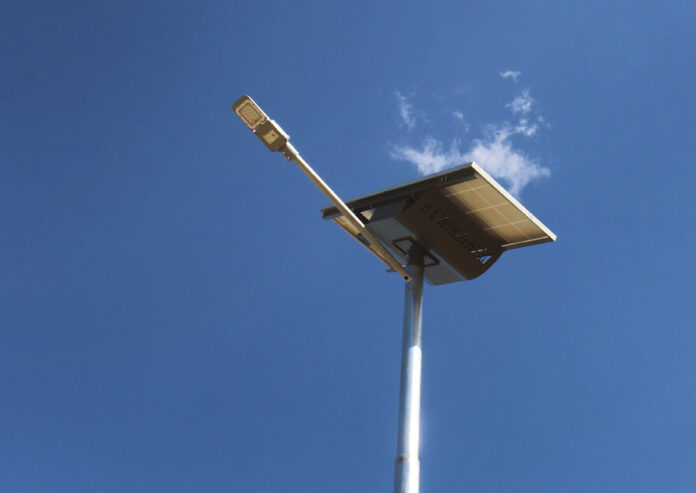 Entrepreneurs in Dimbaza, a small town near King Williams Town, are producing a device to retrofit on to geysers that they claim will save consumers more than 25% in electricity costs. AET Africa has 11 permanent employees and the glove-like device is selling well. The small business also manufactures reusable bags.
The province's big automotive manufacturers are putting their sustainability into top gear. Mercedes-Benz South Africa has installed solar panels on its latest new facility and Volkswagen has done the same – 3 136 solar photovoltaic panels at its Kariega plant will produce an estimated 2 500MWh at full capacity. In addition, Volkswagen is building a wastewater recycling facility, replacing alien plants at its premises and planting a carbon bank of nearly 5 000 spekboom cuttings.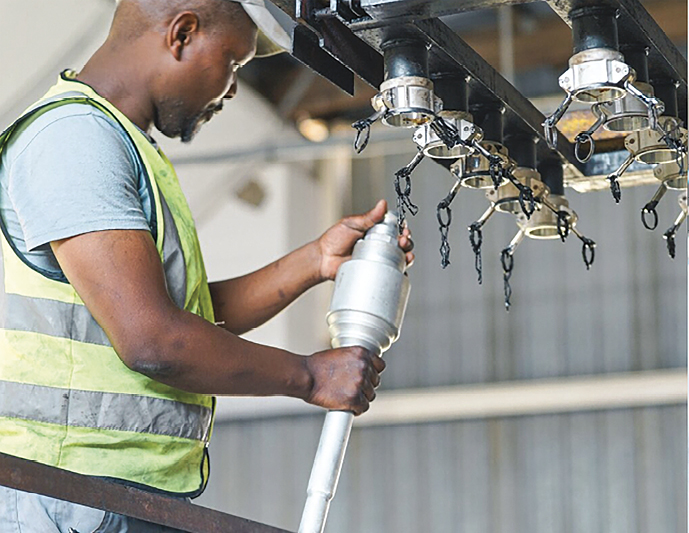 Ford's Struandale Engine Plant has been a winner of the SJM Flex Environmental Award for excellence in environmental management with its improved production methods leading to reductions in water and electrical consumption. Other factors were rainwater harvesting and recycling of 97% of waste produced at the factory.
A R22-million investment in a solar energy plant is paying off for Montego Pet Nutrition in Graaff-Reinet. The company reported a 300-ton reduction in CO2 emissions in a single year, the equivalent of planting about 9 000 trees to offset emissions. The nine-month solar project happened soon after a R70-million expansion project which increased the factory's overall production by 30%.
Another of the Eastern Cape's biggest brands is putting a great deal of time and effort into water conservation. When the dam levels feeding the Nelson Mandela Bay Metropolitan area reached critical levels, Coca-Cola Beverages South Africa (CCBSA) mobilised a comprehensive response. Working together with other entities, CCBSA delivered water, JoJo Tanks and water wheelers to communities suffering shortages but also offered a longer-term solution in the form of a groundwater harvesting and treatment system known as Coke Villes.
Globally, there is pressure on big brands in the fashion industry to produce sustainability dashboards. Issues such as emissions, plastic use and waste, water conservation, recycling and reselling are hot topics.
Another big issue is responsible sourcing. The South African mohair industry has signed up to the Responsible Mohair Standard and SAMIL CEO Michael Brosnahan says it has worked wonders in making "mohair once again globally desired", an important factor in protecting more than 30 000 jobs. The RMS ensures that the source of mohair traded is acting ethically and responsibly.
Brosnahan says, "Our farmers are not working on 'projects' to protect the land – this is a constant part of everyday life on the farms." Farmers are committed to sustainability because they have inherited family legacies and want it to continue.
Global fashion brand H&M is working on an ambitious initiative with wool producer BKB Ltd to regenerate rural land. The Biodiversity Restoration and Regenerative Land Management plan currently involves about 80 farmers who have pledged to encourage biodiversity and assist farmers in regenerate the land in a sustainable way. The wool industry has its own Responsible Wool Standard and H&M sources its wool mostly from RWS-certified farms.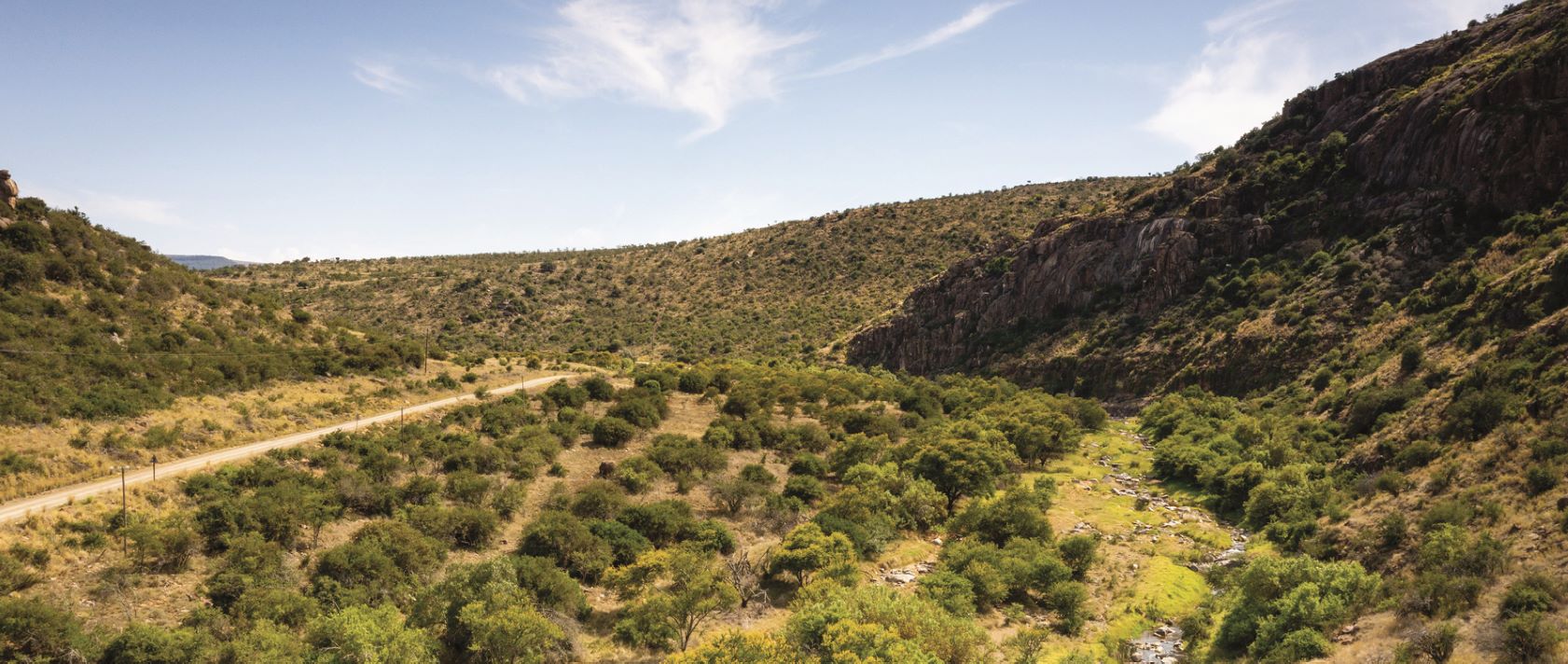 Sustainable energy
The town of Cookhouse is in the Blue Crane Route Local Municipality. Neighbouring town Bedford is the site of the 134MW Amakhala Emoyeni Wind Farm but all the power produced by that facility is sent to the national grid. However, the erection of solar street lights in Cookhouse represents not just a positive thing for the residents of that town, but also illustrates a sustainable solution.
The company that built the wind farm, Cennergi, together with the Amakhala Emoyeni Community Fund Trust, erected 30 battery-pack streetlights with the aim of preventing crime and promoting safety. The contractor who erected the lights, ZP Energy, hired 14 local people to assist with the project.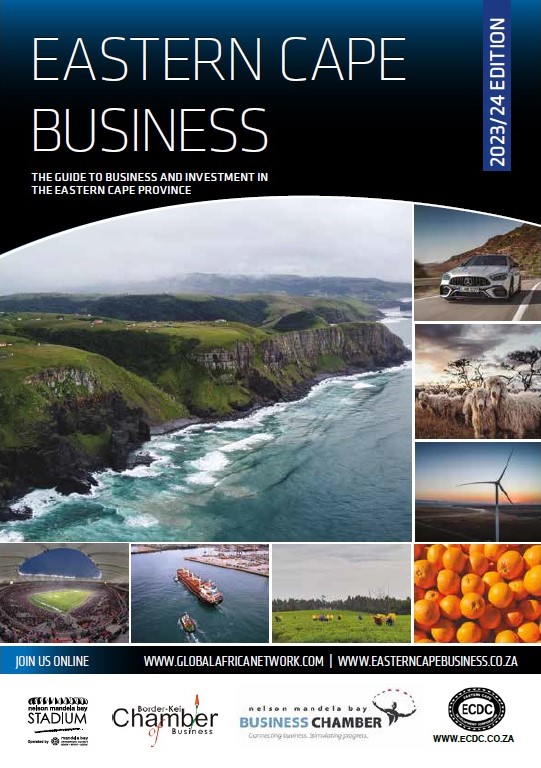 The Coega Development Corporation (CDC) is positioning the Coega Special Economic Zone (Coega SEZ) as a preferred location for energy projects. Coega has a mix of wind farm investment projects planned with an overall capacity of 183 MW, a 12MW photovoltaic (PV) solar farm, and possible bioenergy projects in the pipeline. The Coega Solar Rooftop Project aims to instal solar panels on the industrial buildings in the Coega SEZ and Nelson Mandela Bay Logistics Park.
The 57.5MW Coega Wind Farm, built by Electrawinds, was the first commercial wind farm built in South Africa. Having built that first wind farm, the Belgian company has become a tenant of the Coega SEZ, part of a group of other renewable energy sector companies such as Absolute Wind, a company which transports equipment on flatbed trucks, and HimoinSA, a Japanese firm.
Rhodes University has Africa's first and only Chair of Environmental Education that is recognised as a United Nations Centre of Expertise in Education for Sustainable Development and Environmental Learning Research Centre. The university announced in 2023 a new partnership with UK firm ElimiNOX. A R300-million fund will invest in carbon-reducing projects to enable investors to claim tax allowances. Rhodes University and ElimiNOX will collaborate to assess projects for investment purposes and provide educational and practical support to emitters.
As part of the agreement, Rhodes University will use ElimiNOX environmental-fuel conditioner in its fleet of vehicles and generators as part of its contribution to reduce its carbon footprint.
---