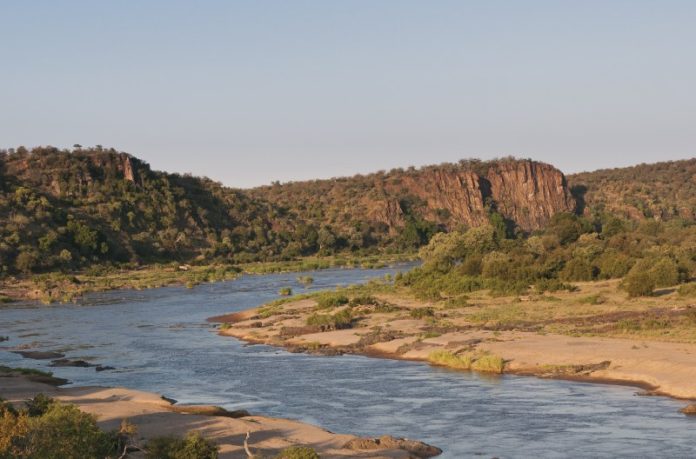 Palabora Mining Company's code of ethics includes consideration given to the healthy work environment of employees but also to ensuring that sound environmental management is pursued so that the biodiversity of the natural environment in which PMC operates can be sustained for many years to come. These are among the company's strategic imperatives.
Energy Management Programme
Mining activities are inherently very energy intensive, so PMC launched an Energy Management Programme in 2012 to curb the half-a-billion-rand energy bill which was continually growing. PMC collaborated with a consulting company, resulting in the employment of 12 energy specialists and project managers who would, in conjunction with mining personnel, identify, implement and sustain energy cost-saving projects. As a result, 117 initiatives were identified. Following stringent technical and financial adjudication processes, 31 projects were implemented.
Step 1: Identify energy cost-saving opportunities and ideas through data collection and process analysis.
Step 2: Scope the ideas in terms of cost and return.
Step 3: Prioritise the ideas based on ease of implementation, highest return and least cost.
Step 4: Develop an implementation plan for the suite of projects submitted to management and board members for approval.
Step 5: Implement the approved plan.
Step 6: Continuous measurement and verification of each project's performance to ensure the sustainability of the programme.
As a result of adherence to the Productivity Approach over the past five years the company has saved R232-million through avoided energy costs. These consist of:
Electricity savings worth R181-million
Coal and liquid fuels savings worth R43-million
Water savings worth R8-million.
With the help of external funding mechanisms worth R28-million the Energy Management Programme had a net benefit of R173-million by the end of July 2017.
Palabora Mining Company's Energy Management Programme has not only created a sustainable model but has also emphasised the company's standpoint regarding its environmental responsibility. PMC is now an energy-efficiency leader in the mining sector.
Going green
The company is a certified ISO 14001 business, that subscribes to world-leading practices. Located directly adjacent to the world-renowned eco-tourism attraction, the Kruger National Park, Palabora Copper coordinates several onsite wildlife management and cultural heritage programmes as part of its ongoing sustainability drive.
Over the past years, Palabora Copper has retained a record of being one of the safest mines in South Africa and Africa. This is particularly due to the stringent SHEQ regulations and procedures in place, and the effective management of contractors on site.