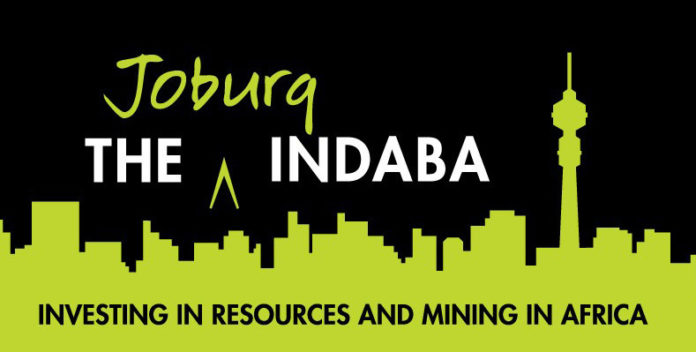 Modernisation in Mining
Digital transformation * 4IR * Technology Innovation
24 February 2021, online
The Joburg Indaba team is pleased to announce its first online discussion for 2021, Modernisation in Mining, to be held on the morning of 24th February.
This is a timely and critical discussion of increasing importance to the mining industry. Not only is modernisation of the mining industry beneficial for productivity and operational efficiency, but it also improves safety and the health of employees, increases sustainability and extends the life of mine.
Covid-19 has accelerated the drive to implement 4IR technologies in mining, such as IoT, AI, analytics and automation. However, questions remain regarding the implications for employees, the challenges of reskilling the workforce, which technologies to use and timeframes for implementation and ROI.
All of these issues and more will be discussed at the Modernisation in Mining online discussion, taking place on the morning of 24 February 2021. Chaired by Bernard Swanepoel, the session will include the results of the recent survey conducted by PwC and the Minerals Council of South Africa on the impact of 4IR technologies on mining.
This will be followed by a discussion with senior representatives from both mining companies and major technology suppliers, who will discuss the potential of new technologies to deliver tangible benefits as well as progress being made by mining companies on modernisation initiatives and how they are tackling the redeployment/re-skilling of their workforce.
Sponsored by PwC, Modernisation in Mining is one of the ongoing discussions held by the Joburg Indaba team throughout the year.
For more information and to register, please go to: https://www.joburgindaba.com/other-indabas/modernisation-in-mining
For sponsorship opportunities, please contact Stuart Alderson-Smith:
sponsorship@resources4africa.com
Sponsors of Modernisation in Mining: PwC
"by the industry for the industry"
Mining Industry Partners of the Joburg Indaba include:
African Rainbow Minerals, Anglo American, Exxaro Resources, Harmony Gold Mining Company Limited, Implats, Menar, Minerals Council South Africa, Sasol Mining, Seriti Coal, Sibanye-Stillwater, South32, Vedanta Zinc International.
Sponsors of the Joburg Indaba include:
Lead Sponsor – PwC
Corporate Partner Sponsor – Accenture
Premium Sponsors – African Sun Mining, DRA Global, Fraser Alexander, IsoMetrix, OIM Consulting, Weir Minerals
Networking Sponsors – Deloitte, SRK Consulting, Worley