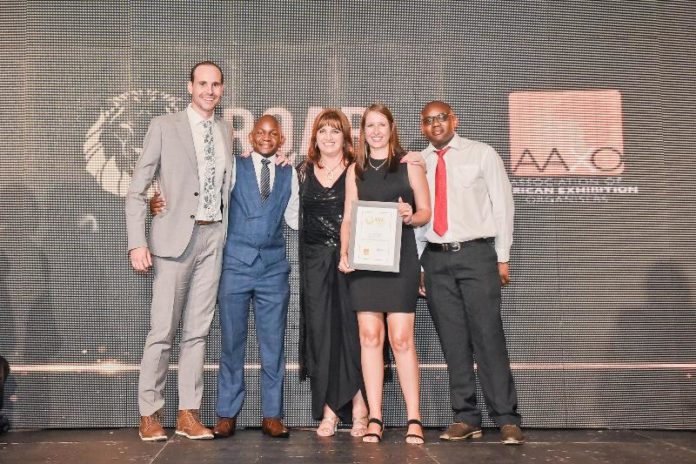 dmg events, organisers of SAITEX, Africa's Big 7 and The Hotel Show Africa received a distinction in Operations and Logistics award for Africa's Big 7 at the Association of African Exhibition Organisers (AAXO) Roar Awards 2019.
"dmg events strives for excellence, and we pride ourselves in delivering exceptional service to our exhibitors in the build-up to, during and after the exhibition. We are really pleased that our team has been acknowledged by receiving this award," says Lynn Chamier, Event Director for Food, Hospitality and Trade in South Africa at dmg events.
Africa's Big 7 food and beverage sector show, SAITEX, one of Africa's largest and most well established trade exhibitions, and Hotel & Hospitality Show, formerly the Hotel Show Africa are co-located as part of Africa Trade Week.
Africa Trade Week takes place at Gallagher Convention Centre in Johannesburg from 21 – 23 June 2020, attracting over 10,000 attendees from around the world each year.