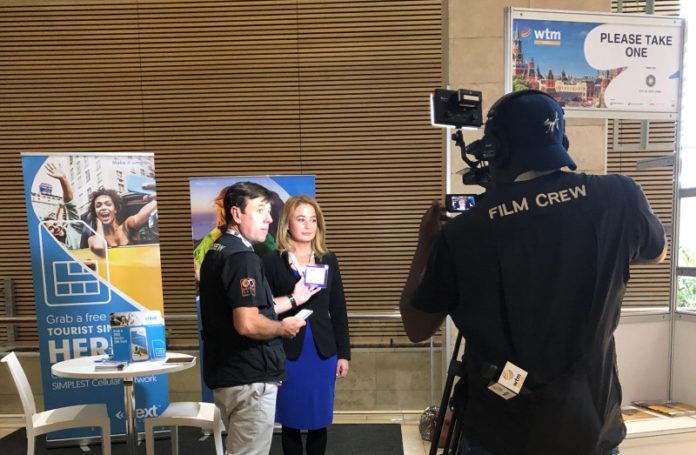 Hosted on Day 1 of World Travel Market Africa, the Travel and Tourism Media Insight Forum, sponsored by National Geographic, will bring together key decision-makers from destinations (both global and regional), media players, public relations agencies and influential thinkers.
Expert panel discussions will provide a crucial insight into the grey area that currently defines media and destination relationships. Quantifiable value can further be derived after the session with scheduled one-on-one meetings – where media can prepare and personalise opportunities based on pre-posed questions by destinations.
A new decade for travel and tourism will bring trends that will impact how destinations market themselves and how media will contribute to these transitions. How destinations respond to these trends is crucial and the part media will play for a far wider reaching role in the changing narrative.
Megan Oberholzer, Portfolio Director: Travel, Tourism & Sports Portfolio for Reed Exhibitions South Africa says that the relationship between tourism and the media is both vital and complex. "WTM Africa is excited to offer a platform where such important and valuable information can be shared and discussed to better appreciate, educate and understand the way forward in this everchanging environment," she says.
Branding will be driven by contradictory influences – it may be more targeted but it will reach larger key target audiences. The world of media is also becoming more multifaceted, offering not just the traditional advertising platforms but a variety of other mediums which destinations can utilise in their marketing strategies. Two elements will define this new decade – technology and relationships.
Technology is the engine driving existing media and new players such as global influencers, social media networks and niche media channels are offering new ways to promote a destination. Traditional mediums are also affected by technology, with live streaming, real-time and embedded reporting and more infotainment options that are both interactive and targeted. Yet despite the drive of technology, the platform between media and destinations will be defined on the basis of relationships and not just the commercially driven opportunities.
The value of content and the constant requirement for up-to-date information will lead media to reach out to destinations more. In turn – driven by storytelling – destinations will look to reach new and existing audiences, who are more accessible, with increasing tourism products and the cost of travel decreasing. A destination, especially when faced with budgetary restraints, rebranding exercises and perhaps most importantly how to navigate and respond to a crisis, will look towards media as a "co-conspirator". Even in their darkest hour, recovery from crisis can be accelerated or hampered depending on the relationships built with the media.
Destination management organisations and government supported tourism authorities have also had an unfortunate history of having an inconsistent relationship with the media. There can be a misunderstanding of what a media offering entails – the potential return on investment and the costs involved are understood while the biggest issue is the expectation that media should provide obligatory good news coverage, especially at times when destinations are facing challenges to their brand image.
Here is where there exists a knowledge gap between destinations and the media. This problem of misconceptions and unrealistic expectations has led to the under-utilisation of one of the most tried and tested models of destination marketing – national brand awareness and crisis recovery. From a destination perspective there is a need for better understanding of current trends and assisted decision making, especially when faced with budgetary restraints, complex and technologically driven rebranding exercises and, perhaps most importantly, how to navigate and respond to a crisis that will impact destination tourism. An opportunity lies within better, transparent partnerships and the understanding of the intrinsic value and role of the media relationship – not only during times of need but as a continuous partnership that benefits both sides while retaining credibility for both.
Visit the website for more information on the Travel and Tourism Media Insight Forum taking place at WTM Africa at the Cape Town International Convention Centre from 6-8 April 2020.