Travellers should prepare to be astounded by the natural attractions and experiences that are on offer in Mpumalanga. It is South Africa's most easterly province, endowed with an extraordinary richness of natural beauty from canyons and waterfalls and with scope for a huge diversity of adventures and experiences ranging from encounter-rich game drives to paragliding. Mpumalanga offers a wide array of activities for the active tourist, ranging from abseiling to white-water-river rafting, with fly-fishing, paragliding, mountain biking, bungee jumping, hiking, 4×4 trails and many outdoor adventure activities in between.
Mpumalanga is undoubtedly the ultimate destination in terms of wildlife experience. The Kruger National Park, Manyeleti, Loskop Dam and numerous private game reserves dotted throughout the region offer an exhilarating experience that brings visitors closer to nature. Mpumalanga boasts a conservancy area that is rich with diverse flora and fauna.
The Panorama Route offers spectacular landscapes with attractions like the Blyde River Canyon (third-largest in the world and known as a "green canyon" because of its subtropical vegetation, pictured). The province also boasts majestic waterfalls and high-altitude scenic drives leading to attractions like God's Window, Bourke's Luck Potholes and the Three Rondavels.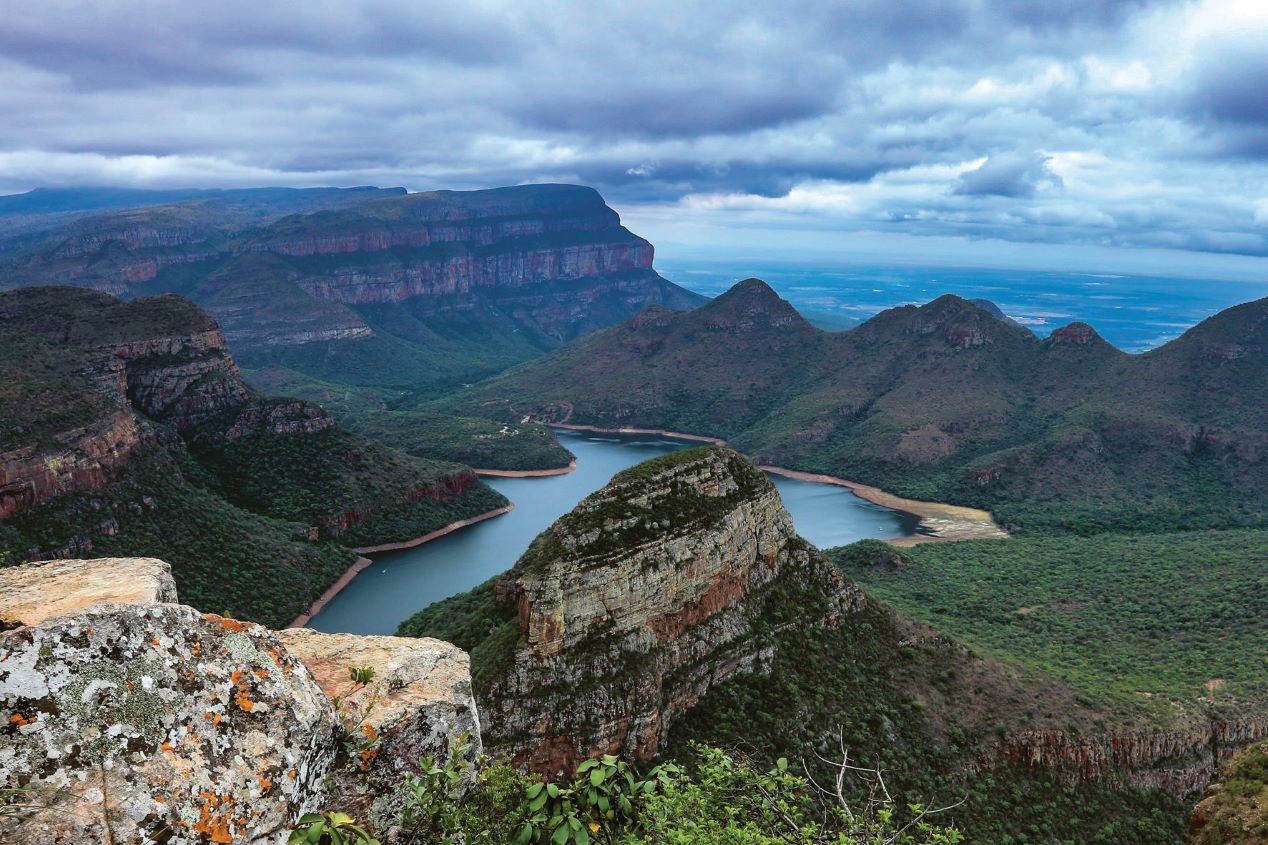 Mpumalanga's rich heritage is still largely unexplored but more and more visitors are being exposed to fascinating history. The many heritage sites in the area include the Samora Machel monument near Mbuzini and the Barberton Makhonjwa Mountains World Heritage Site (pictured), boasting rock formations dating back more than 3.5-billion years. Other sites not to be missed are the mining village of Pilgrim's Rest, the Highveld Heritage Route (which abounds with adventurous tales from history), the stone circles of Mpumalanga and Goliath's footprint to name just a few. Mpumalanga is rich in culture and boasts the Swazi, Ndebele and Shangaan people with icons like Dr Esther Mahlangu who has managed to preserve, package and export the vibrant geometric art of the Ndebele globally.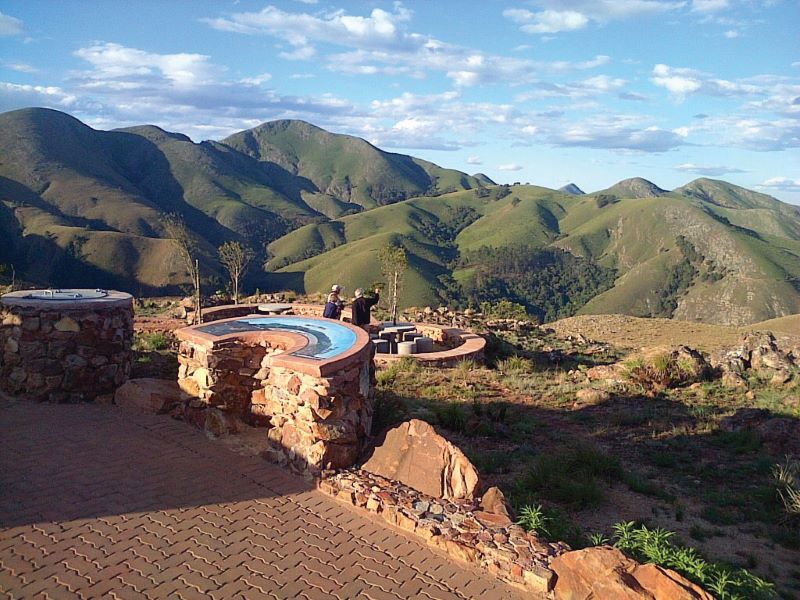 Bird watchers can have a glimpse of more than 500 different birds endemic to the Kruger National Park or the town of Chrissiesmeer, the centre of South Africa's own Lake District where four river systems start their journeys across the country.
The small tourist town of Dullstroom is referred to as South Africa's trout-fishing mecca. Mpumalanga is an ideal sporting destination with several world-class golf courses and the Mbombela Stadium that was built for the FIFA World Cup in 2010 and has subsequently hosted international football and rugby matches. Get off the beaten track and explore the many other tourism offerings of the Mpumalanga Province.
For more information: