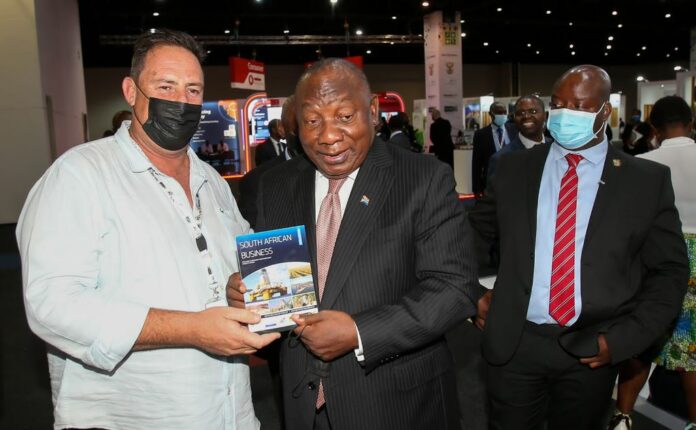 President Cyril Ramaphosa officially opened the much-anticipated fourth South African Investment Conference (SAIC) at the Sandton Convention Centre in Johannesburg on Thursday, 24 March.
Since its launch in 2018, the South African Investment Conference (SAIC) has drawn delegates from South Africa and the rest of the world with the objective of showcasing the investment opportunities available in the country. According to the SAIC website, to date SAIC has attracted more than R700-billion worth of investment commitments.
The South African Business journal, the premier business and investment guide to South Africa, played it's part in showcasing the opportunities and strengths of the country to delegates attending the event.
The annual South African Business journal provided a valuable take-away for delegates at the event, as it is in line with the SA Investment Conference, which seeks to showcase the strengths and competitive advantages that South Africa offers and why it is an ideal investment destination for local as well international investors looking to grow in Africa.
Read a digital version of the 2022 edition of South African Business below or contact the publishers for any enquiries.