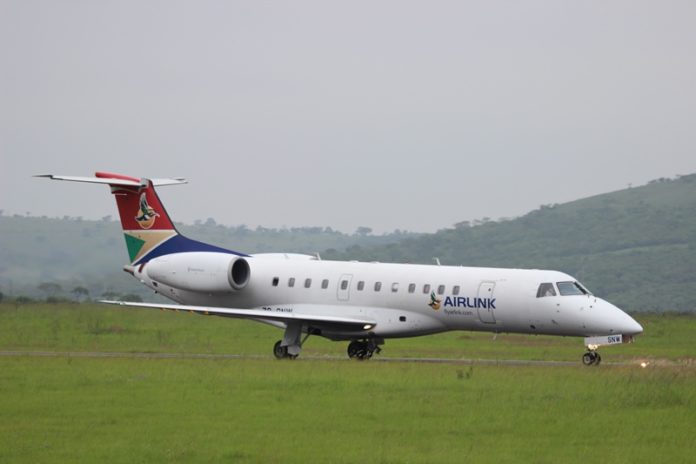 Note to travel trade partners & Airlink customers
It is hard to reconcile that prior to the COVID-19 pandemic, the Nelspruit communities enjoyed seven return flights daily between Johannesburg and Kruger Mpumalanga International airport (KMI Airport), as well as daily services to Cape Town, Durban, Vilanculos, Livingstone as well as the Lodge Link services to several private commercial lodges.
The lockdown disrupted these services for an extended period, and phase 2 of the level 3 lockdown easing program saw the reopening of KMI Airport a few weeks ago, only for essential business travel purposes. It will take time to restore the comprehensive air service system previously in place, and Airlink, while fully committed to delivering the best possible service to our customer, has to rebuild our service system responsibly and cost effectively, cautiously matching supply with demand and expenditure with revenue.
There cannot be a holistic approach to service restoration as there is no such concomitant market recovery given that most corporates have adopted an extremely careful approach to staff travel. Hence Airlink's current service is aimed at encouraging our business customers to travel with us again and experience our COVID mitigation protocols throughout the air travel value chain first-hand so that confidence in air travel will be restored.
Airlink has adjusted its flight timings between Johannesburg and Nelspruit from 17 August 2020 with an earlier departure to enhance customer convenience and better connectivity with our Cape Town and Port Elizabeth flights.
We have worked hard together with our travel partners, especially the management of KMI Airport, in reducing our input costs as far as possible and to pass this benefit on to our customers. A special fare has been introduced to celebrate the restart of services between OR Tambo International and KMI Airport, from R998 one way or R1,938 return all inclusive. Terms and conditions apply.
Book your flights direct online at www.flyairlink.com or via your travel agent.
The flight from Johannesburg to Nelspruit will depart at 12h15 arriving in Nelspruit at 13h05. The flight from Nelspruit will depart at 13h30 arriving in Johannesburg at 14h25 Mondays to Fridays. The service will be operated by a 37-seat Embraer ERJ135 regional jet.
The Nelspruit Johannesburg flight has been re-timed to maximize connection opportunities for customers travelling onward on Airlink's flights to destinations such as Bloemfontein, Port Elizabeth and Cape Town. Airlink's early morning flights from Cape Town and Port Elizabeth to Johannesburg will connect with the 12h15 departure from Johannesburg to Nelspruit.
Airlink apologizes in advance for any inconvenience or disruption which may be caused to customer itineraries, but we are confident that the added convenience will be enjoyed by all our customers.
Under the COVID-19 Level 3 travel restrictions, the Government requires you to carry with you proof of permission to travel. Permitted travel includes: Essential or Business Travel, Caring for immediate family members, Obtaining medical treatment etc.