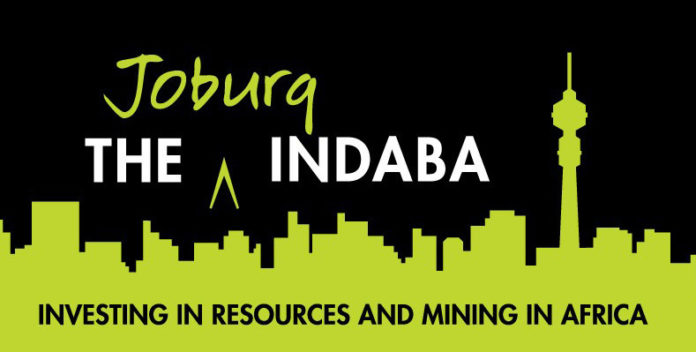 The 2020 Joburg Indaba, now in its 8th year, is set to take place on 7th & 8th October. As a result of the Covid-19 pandemic, this year's event will be held as an online discussion.
Covid-19 is undoubtedly wreaking havoc on economies and livelihoods across the globe and front of mind for the Joburg Indaba this year will be the question:
How do we revitalize the mining industry post Covid-19?
How we get back on track, stimulate recovery and reposition the industry as a modern, diverse and inclusive one will be of utmost importance going forward.
What will our recovery look like and what are the urgent steps that need to be taken now?
How can we accelerate growth to increase mining's contribution to GDP and employment?
How do we galvanize the industry and make mining work for the benefit of all?
The Joburg Indaba, with its reputation as a highly regarded and influential industry platform will unpack a wide range of these critical issues affecting all stakeholders in the mining industry.
Renowned as a leading industry gathering, the Joburg Indaba will once again bring together CEOs and senior representatives from all major mining houses, local and international investors, Government, parastatals, experts from legal and advisory firms and representatives from communities and organized labour.
As the impact of current global events continue to unfold, we will debate the key issues, including what Government, industry and indeed all stakeholders need to do to address the significant impact of the pandemic, reinvigorate the industry and provide incentives for future growth and investment.
We, at the Joburg Indaba, look forward to welcoming you in 2020 for frank, open and honest discussions around the current state of the mining sector and how all stakeholders can work together to get the industry moving forward again.
We also look forward to expanding our footprint globally and welcoming new participants from further afield who are not ordinarily able to be with us in person in Johannesburg, whether these be investors from around the world or other mining professionals. This will undoubtedly add to the flavour of the discussions.
Our excellent virtual event platform will also offer significant branding opportunities for our speakers, partners and sponsors.
Participate in the conversation and view live stream sessions from anywhere in the world
Engage with leaders in the industry on the way forward post Covid-19
Meet and interact with speakers, sponsors and fellow participants from all over the world
Join in live polls and Q&A and receive results and answers in real time
Receive recordings of all discussions to watch at your leisure in any time zone
Registration for the Joburg Indaba is now open so make sure you guarantee your seat by booking early. 
We'd like to take this opportunity to thank all our sponsors who have committed to supporting us in our efforts to keep the conversation alive in our online edition this year.
Sponsors of the 2020 Joburg Indaba Online Edition include:
Lead Sponsor – PwC
Premium Sponsors – African Sun Mining, DRA Global, IsoMetrix, OIM Consulting, Rand Merchant Bank
Mining Industry Partners – Anglo American, Exxaro Resources, Harmony Gold Mining Company Company Limited, Implats, Menar, Sibanye-Stillwater, Vedanta Zinc International.
For sponsorship opportunities please contact Stuart Alderson-Smith at sponsorships@resources4africa.com