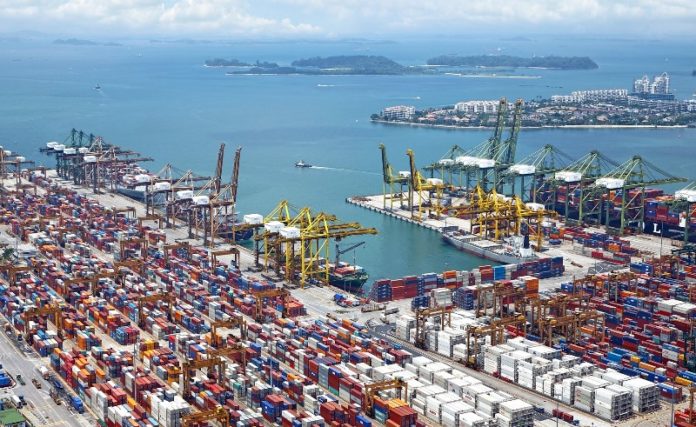 Flanders Investment and Trade is organizing the seminar series "Logistics and Distribution in Europe" in cooperation with the local Chambers of Commerce in Cape Town, Port Elizabeth and Bloemfontein, and Sakeliga in Pretoria.
Exporting and establishing a distribution business in the European market is one of the best ways to expand in the current economic climate:
There are different economic reasons to focus on Europe:
The European Union is the largest trading partner and most important investor in South Africa. The economic bloc has the highest income per capita and 65% of the purchasing power is located in the center of Europe, with Belgium in the center.
The currency rate of the Euro stayed very stable and increased more than 25% versus the Rand since the beginning of the pandemic, making exporting more valuable and making the South African products more competitive on the European market.
Having a business in Europe generates valuable hard currency. In order to avoid currency losses and currency exchange risk, it makes economic sense to setup operations in Europe.
Earned income from operations in Europe can stay in the operating company in Europe, avoiding the hassles of currency exchange control in South Africa.
South-Africa is one of the few African countries with an Economic Partnership Agreement (EPA) with Europe. The partnership reduces trade barriers and minimized import duties and levies on both sides. Please review the Market Access Database (www.madb.europa.eu) of the EU to see if there are any barriers in place.
South Africa is logistically well connected with Europe & Belgium with different international shipping lines, connecting the Port of Antwerp with Cape Town & Durban. South Africa has a direct airlink with Belgium thanks to a cargo line with Zaventem (Brussels) and the airport of Liege (TNT).
As a business, please listen to each of the relevant topics:
Flanders Investment and Trade provides a general overview of the Logistics market in Europe.
As a first step to expanding in Europe, different 3rd party logistics service providers provide an introduction on how to use these companies for product distribution.
A case study to optimize the supply chain is discussed by the data analytics firm Ahlers Data Analytics. The case study will explain how to optimize distribution in Europe.
Finally, optimizing your distribution from a tax perspective is discussed by the International Tax expert of the Ministry of Finance of Belgium.
The different events are free of charge and will take place in Covid Proof rooms. 
Separate individual and confidential meetings with the speakers are organized before or after the events (in 30 minute slots). Please reserve your time slot when appropriate.
The events in Pretoria and Cape Town will include life streaming.
Details programmes are available on the links below:
Thursday, November 19
Cape Town, Western Cape: Cape Chamber of Commerce
Seminar details
Tuesday, November 24
Port Elizabeth, Eastern Cape: Nelson Mandela Bay Business Chamber
Seminar details
Thursday, November 26
Bloemfontein, Free State: Free State Chamber of Commerce & Industry
Seminar details
Tuesday, December 1
Pretoria, Gauteng: Sakeliga
Seminar details
Flanders Investment & Trade (FIT) is the economic development agency of the Northern, Dutch speaking region of Belgium. The agency promotes international enterprise in Flanders in a sustainable way as a key factor in the social and economic development of our region. FIT does so by supporting the international activities of Flemish companies and by attracting foreign investors to Flanders.
FIT assists Flanders based companies in international business. FIT offers also tailored advice and guidance. Companies can call on our networks of contacts both at home and abroad. FIT gives also financial support to Flanders based companies and provides information on a wide range of financial incentives to foreign companies interested in investing in the region.
Contact details: