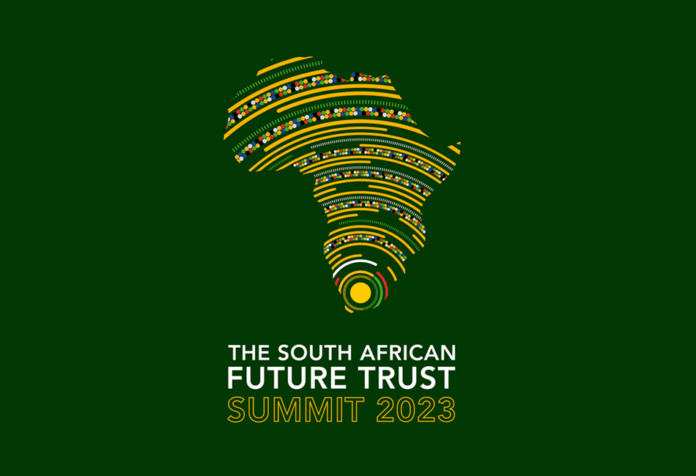 The South African Future Trust is a pioneering initiative founded by the Oppenheimer Foundation to uplift small and medium-sized businesses during challenging times. Established with a mission to empower and support entrepreneurs, the Future Trust has played a vital role in providing both financial and non-financial assistance and mentorship to businesses across the various SME sectors.
Today, we carry forward the spirit of the Future Trust, uniting towards the goal of empowerment, growth, and innovation for our country.
Introducing the SA Future Trust Summit! At the Summit, you're not just attending an event; you're stepping into a transformative 2-day experience crafted for your entrepreneurial journey. This inaugural summit promises to be an unmissable occasion with over 20 speakers, a convergence of innovation, knowledge from 4 different master classes hosted by industry leaders, and networking that will leave a lasting impact on your business endeavors.
The inaugural South African Future Trust Summit takes place 22-23 November at Gallagher Convention Centre in Midrand, Johannesburg.
Agenda
The Future Trust Summit boasts a diverse and captivating agenda that covers a range of topics crucial to entrepreneurship and growth – from inspiring keynote addresses and practical masterclass sessions to interactive workshops and exhibitor interactions. Each session is thoughtfully curated to provide you with tangible takeaways and actionable strategies. 
By attending, you'll gain exclusive access to thought-provoking keynotes, insightful masterclass discussions, exhibitions and networking opportunities with industry experts and like-minded individuals. 
Don't miss this chance to be inspired, connected, and collaborate with the future shapers of South Africa.
Why Attend the Future Trust Summit?
At the SA Future Trust Summit, you're not just attending an event; you're stepping into a transformative experience crafted for your entrepreneurial journey. Dive deep into a world of innovation, gaining insights from over 20 distinguished local and international speakers. Engage in masterclasses tailored just for you, ensuring your business is primed for success.
Explore our expo booths, discover disruptive technologies, and navigate the ever-evolving business landscape with guidance from industry experts. And as you fuel your mind, we've got your body covered too – enjoy daily lunch and refreshments. With the dynamic MC Tumelo Mothotoane setting the stage, you'll network with like-minded trailblazers, leaving inspired and empowered to take your business to the next level.