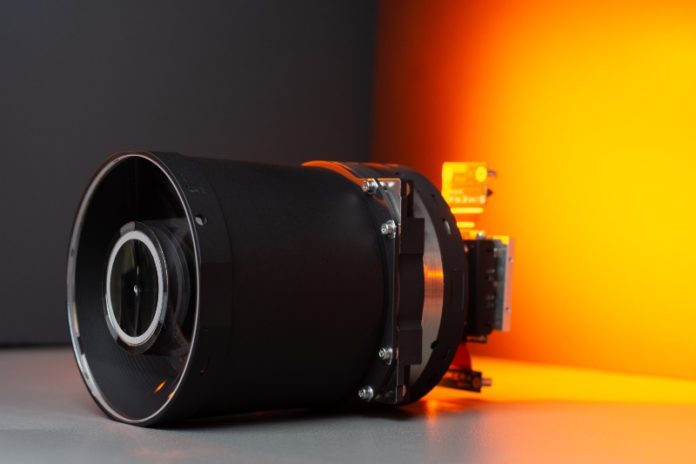 Cape Town (South Africa), Leuven (Belgium), 8 December 2020 – Today, Simera Sense, a leading supplier of optical payloads for smaller satellites, announced that it is opening an office in Leuven, Belgium.
Over the last two years, Simera Sense experienced exponential growth in the demand for its optical payloads, globally. The expansion into Europe is assisting this growth and allow Simera Sense to support its international customers better and to be closer to its key suppliers. Furthermore, the Flanders Investment and Trade Agency was instrumental in assisting Simera Sense expanding into Europe.
Simera Sense is a business unit within the Simera Group, specifically created to commercialize the optical payload know-how and IP created within the company over the last 10 years. To date, the Simera team designed and produced multiple optical payloads for space missions.
Since the start of 2018, Simera Sense has a specific focus on the new space industry with the development of their xScape100 and xScape200 products for nanosatellites. The market received these products very well with several already delivered to customers.
Simera Sense selected Belgium not only for its central location within Europe but also to tap into the local industry. Not only is Simera Sense procuring its high-performance sensors from within Flanders, but already has established clients in Belgium.
Earlier this year Simera Sense delivered a space-qualified xScape100 telescope to Aerospacelab, a new space company headquarters in Mont-Saint-Guilbert, Belgium. In partnership with Open Cosmos, Simera Sense was selected to be part of the Phi-Sat-2 mission, an artificially intelligent enabled Earth Observation Cubesat supported by the European Space Agency.
With this move, Simera Sense is positioning itself to tap into the global Earth Observation data and service market, with expected growth to $8-billion by 2029.
According to Euroconsalt, more than 50 new space companies have announced that they want to launch Earth observation satellites over the next decade. This represents about 1,800 small satellites with the majority under 50 kg. According to Johann du Toit, the CEO of Simera Sense, it is this market Simera Sense wants to target through their Belgium office.
More importantly, this expansion allows Simera Sense to plough back into the local South African economy. The company will continue to research and manufacture optical payloads at its headquarters in Somerset West. Initially, the Belgium office will serve as a marketing and sales hub, but it will also support clients with the assembly, integration and testing of its payloads.
"At Simera Sense we are excited about the next phase of the company," says Johann du Toit, CEO of Simera Sense. "For us, Flanders was a logical choice as an entry point into the European market, not only for its location, technology and economic advantages, but also the historical relationships. During the mid-2000s, a core part of the Simera team (then as part of Sunspace) collaborated on the multi-sensor micro-satellite imager (MSMI) as part of a consortium of universities, private companies and research councils in both South Africa and Flanders, Belgium."
Mrs. Claire Tillekaerts, CEO of trade and investment promotion agency Flanders Investment & Trade (FIT), welcomes the new high tech investment from South Africa in the Flanders region: "Simera Sense investment fits perfectly in the tech strategy of (Flanders) FIT to attract foreign tech-driven players to Flanders and to become one of the top of innovative regions of Europe in the next 5 years.
"Simera Sense will be a valued partner of Flanders' aerospace and space ecosystem, which already includes more than 150 companies in Flanders. Using Flanders' Agency for Innovation and Entrepreneurship (VLAIO), the company will enjoy the same support in R&D projects and can, thanks to its local presence, become a lead partner in new EU (e.g. Horizon) or ESA projects. "
About Simera Sense
Simera Sense is a world leader in the development of optical payloads for nano-, micro-, and small satellites. As part of the Simera Group, Simera Sense does have a shared history with South Africa's small satellite industry and access to centuries of collective experience in the space industry. The company's in-house resources and infrastructure allows them to design, build, verify and calibrate world-class optical payloads. Simera Sense is situated in Somerset West, South Africa.