Despite literacy being marked as one of the most important steps towards development, South Africa still faces high illiteracy rates and has far too many schools and communities that do not have access to adequate library facilities. In continuing to be of service to its communities, Glencore Coal's iMpunzi Complex officially handed over a library to the Albion community to cater to the community's literacy needs.
Albion is a small informal settlement situated in the Nkangala District in Mpumalanga. With just around 300 community members, the community has very few facilities, and only one primary school in the area.
"As Glencore, we pride ourselves in playing our part to make a positive change in our communities. The Albion Library is one of the many ways we aim to progress together with our communities. We understand that we cannot progress as a company if our communities are being left behind. We rolled out this project because we understand the power of literature and education in the lives of communities and especially children. We hope each book helps spearhead the dreams of the young people in this community," said General Manager at Glencore Impunzi Complex, Hlayiseka Chauke.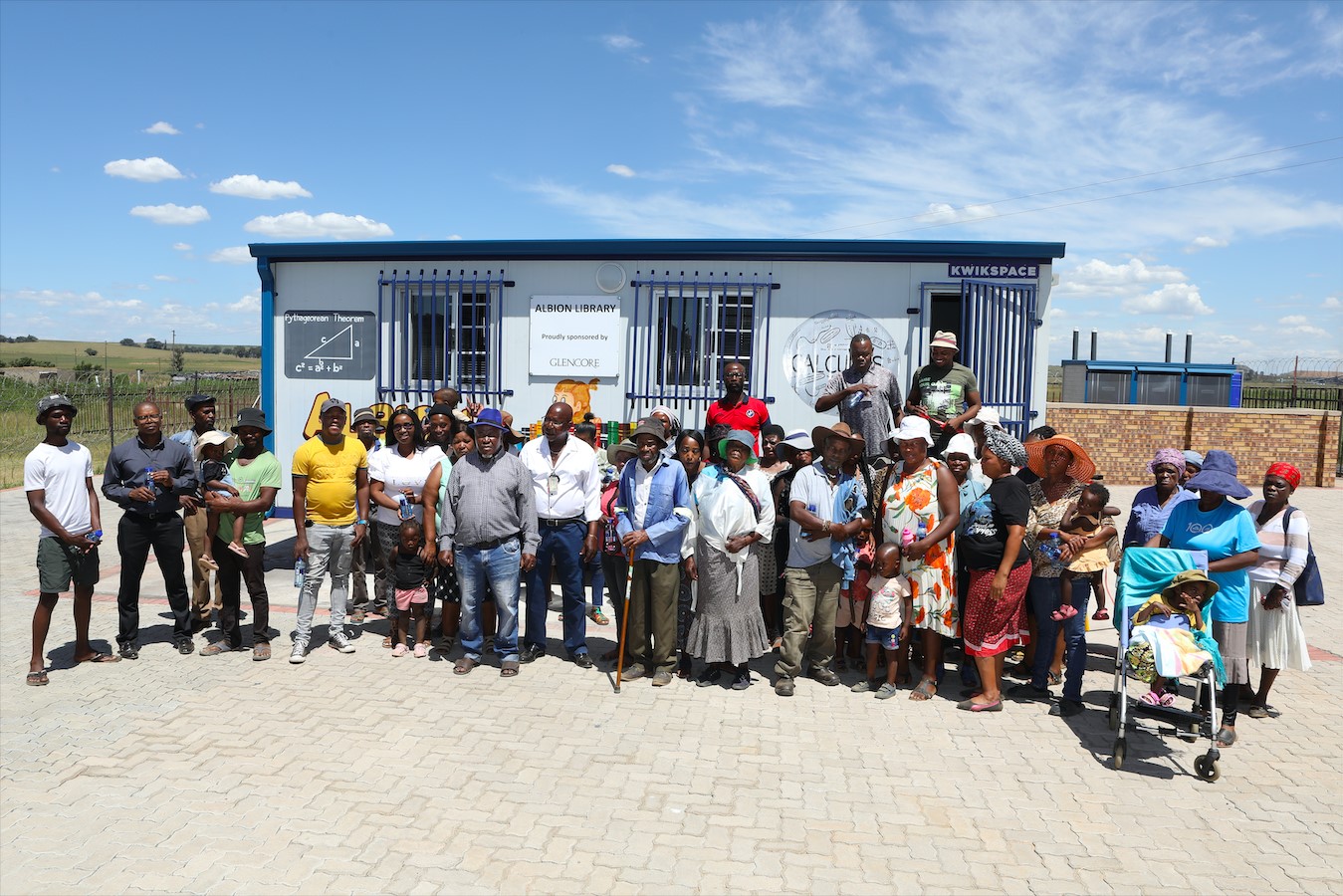 To ensure that the library has sufficient books for young students and community members, Glencore partnered with Social Justice Activist and Author, Zulaikha Patel, to roll out the Fill Up Albion Library book drive campaign. The campaign sought donations from employees and external stakeholders to help fill the library with books that would enrich the minds of the people in the community. Through the book-drive, Glencore received over 1 500 books donated by ordinary South African citizens, members of Glencore's workforce and leading bookstores such as Exclusive Books and Bargain Books.
"Thank you to all our guests who have come to support this incredible day for the community. I would like to also acknowledge the efforts of Glencore, without their contribution, this library would not be a success. It is also fitting to launch the library on the first month of the year as this symbolizes new beginnings for us all. I want to encourage the learners to make use of this library with respect and care so that future generations can also use it. Let us remember that literature is the door to greater opportunities, reading helps plant the seed of knowledge in preparation for the future," Albion Community Leader, Mr. Fannie Ngwenya said.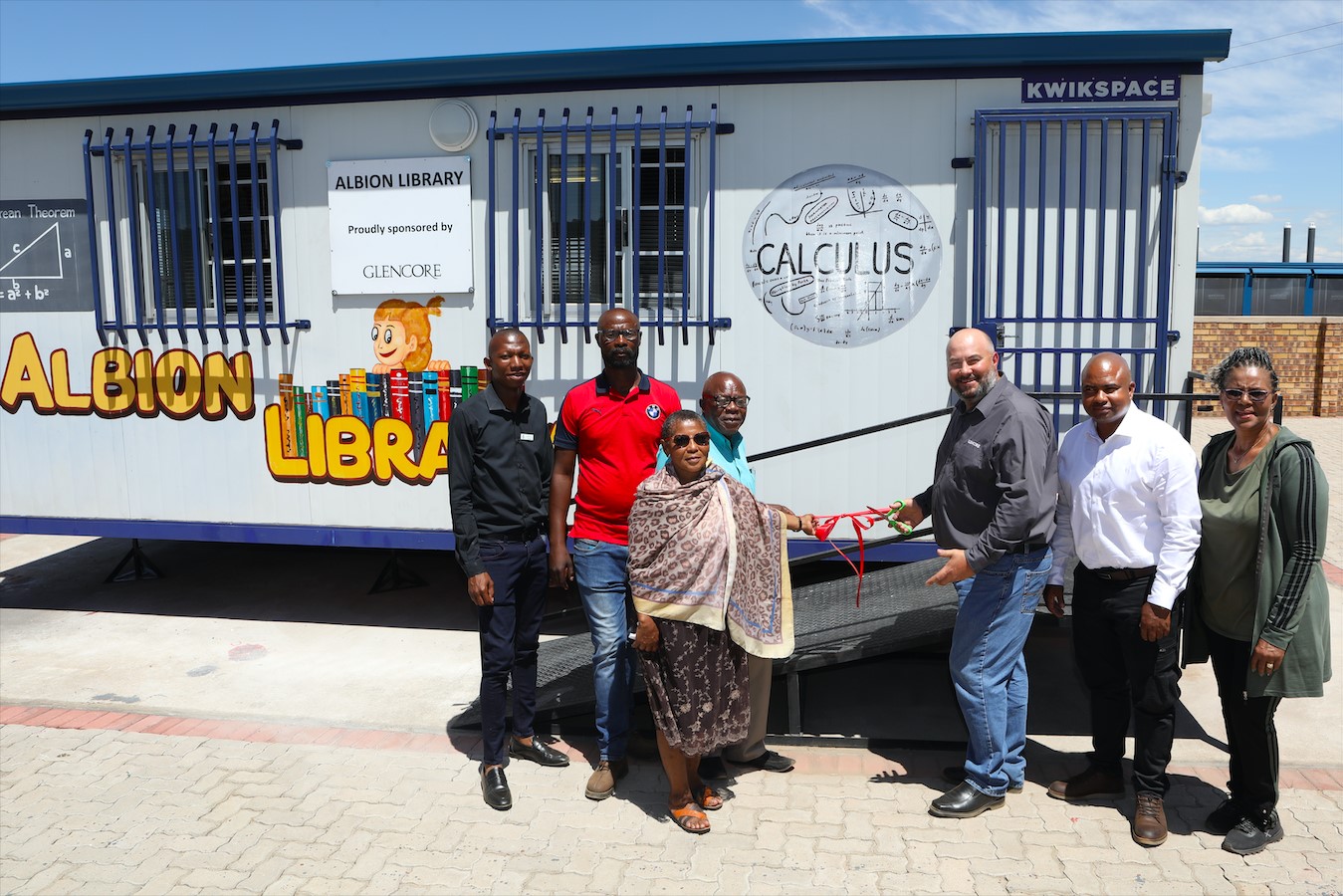 The official handover was held on Friday, 27 January 2023 attended by Glencore iMpunzi Complex management team, eMalahleni Local Municipality Youth Manager, Themba Nkosi, ward 32 councillor, Cllr Thembi Tshabalala, community leaders, Fannie Mgwenya and Bongane Malinga as well as award-winning Author, Strike Mnguni who stressed the importance of reading and encouraged parents to read with their children.
Cllr. Thembi Tshabalala, of ward 32, thanked Glencore for always heeding the call to support the community.
"I would like to take this opportunity to thank Glencore. From the very beginning, Glencore has always played a significant role in fostering the development of the Albion community. Thank you for not ignoring our requests and for remaining committed and resourceful to our community. You are the shining stars of this event because none of this would have been possible without you," she added.
Through the library donation, Glencore reinforces its commitment to progressing together with its communities and ensuring that they are more resilient and able to thrive long after its operations have ceased to exist.