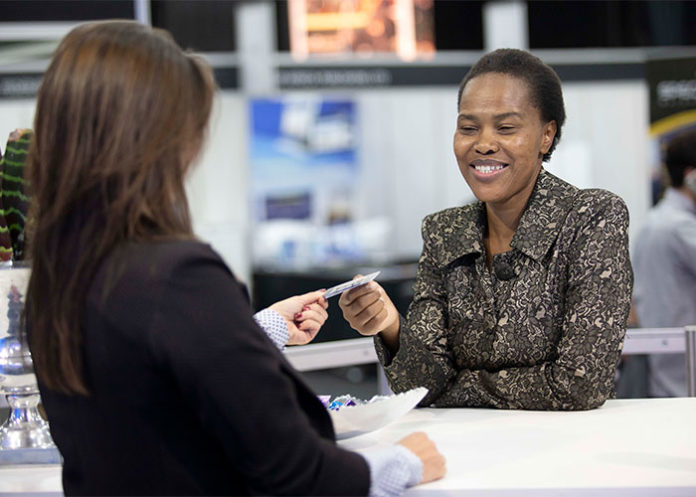 Gender equality is a full-force movement – one with a loud voice, requiring collective action and shared ownership. This is what makes International Women's Day successful. Since 1911, the global day marks a call to action for accelerating women's equality; it also celebrates women's social, economic, cultural and political achievements. More noticeably in Africa, women have already acknowledged the fundamental rhythm where women empower other women.
Illustrating an example for women in the built environment, specifically was business tycoon Dr Thandi Ndlovu (1953 – 2019). Ndlovu was well-known for her ability to break into the male-dominated South Africa construction industry and grew the Motheo Construction Group, as its founder and CEO, into a large-scale builder of government housing – constructing over 80 000 homes.
"I had no previous construction experience, only the heart to see real change," Ndlovu told SME South Africa. "I read about a former MD of Premier Milling who was introducing the art of brick-making to rural communities. After seeing what he was doing, I got excited and phoned government to find out how I could get involved in building houses for the people. Eventually, I received six large arch lever files on the processes and rules to be followed to build homes."
To honour a woman paving the way for other women in the world's oldest industry – like Ndlovu demonstrated – a Lifetime Achievement Award will be given at the African Construction Awards, which is organised by dmg events and powered by the National African Federation for the Building Industry (NAFBI). The esteemed event highlights the year-round pursuit of excellence that is through the passion of leading professionals, entrepreneurs and rising stars working in the built environment. This year, Candice Whitefield, a Director at Moore Johannesburg Inc, will audit the judges' findings and comments to ensure the process is fair.
The awards will take place on 10 June 2020, alongside the eighth annual African Construction and Totally Concrete Expo; categories include the Female Innovator of the Year Award and the Women in Construction Award.
"We at Moore are committed to ensuring the verification process around women in construction is performed in a fair manner and in terms of the rules and regulations set out by dmg events. We encourage woman to celebrate the traits they bring to the table against the temptation of defaulting to a more masculine way of doing business. Woman naturally will be leaders. Woman have a sense of organisation, structure and compassion and there is nothing that can stand in the way of a woman who has determination and a will to succeed," explains Whitefield.
The African Construction and Totally Concrete Expo is rallying along with the rest of the continent to empower women by moving gender parity from a far-off objective to an imminent reality.
This year's event provides a crucial platform to help forge a gender-equal continent by celebrating women's achievements and increasing their visibility in the built environment. Opening the event during a Ministerial Keynote, Tasneem Motara – the MEC for Infrastructure Development and Property Management from Gauteng Provincial Government – will deliver a welcoming address with a special focus on transformation.
"We as the Department of Infrastructure and Property Management are excited to be part of the expo this year. This is particularly because of developments that we are bringing into the sector to contribute to the economy over the next five years," says Bongiwe Gambu the spokesperson for MEC Motara.
The African Construction and Totally Concrete Expo will take place from 9 – 11 June 2020 at the Gallagher Convention Centre in Johannesburg. Thousands of built environment professionals from over 45 countries are expected to attend the expo where they will get to learn new professional skills, discover the latest products and innovations showcased by more than 250 local and international exhibitors.
For more information on how the event will highlight women's successes, sacrifices and struggles in the construction sector go to www.africanconstructionexpo.com
For more information about the nomination process and supporting documents contact Roshenda Barendilla at roshendabarendilla@dmgevents.com 
Nominations close on 30 March.