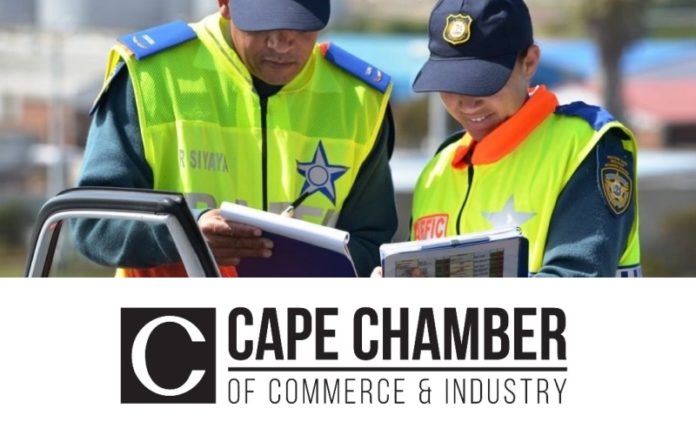 The Cape Chamber's Transport and Transport Infrastructure Portfolio Committee invites business to a meeting with the Western Cape Traffic Directorate. The meeting is scheduled to take place on Thursday, 12 March 2020 at 11:00 at the Cape Chamber Office, 4th Floor, 33 Martin Hammerschlag Way, Foreshore, Cape Town.
This meeting impacts all business – whether in the transport sector, your business owns a company vehicle/s or if your employees are vehicle owners.
The objective of the meeting is to:
Address key provincial transport-related matters;
Provide a snapshot analysis of road / traffic infringements over the festive period 2019 / 2020 and what will be done to curb it moving forward;
Prepare business for the inception of Administrative Adjudication of Road Traffic Offences (AARTO);
Brief business on the increase of licence fees for 2020; and
How the new Western Cape Licence Mark and Number System will be phased in.
The Meeting will be addressed by the following senior Western Cape Directors:
Yasier Ahmed: Chief Director of Transport Regulations;
Vigie Chetty: Regional Director; and
Pat Curran: Deputy Director – Traffic Law Enforcement
We look forward to your questions, input and engagement at the meeting.
Please RSVP:
Shay-Lee Jonathan: shay-lee@capechamber.co.za
Romilda Williams-Kearns: romilda@capechamber.co.za

PLEASE NOTE: There is no longer any casual parking available in the Park-A-Lot Parking Garage adjacent to the Chamber. Delegates are advised that street parking is available.