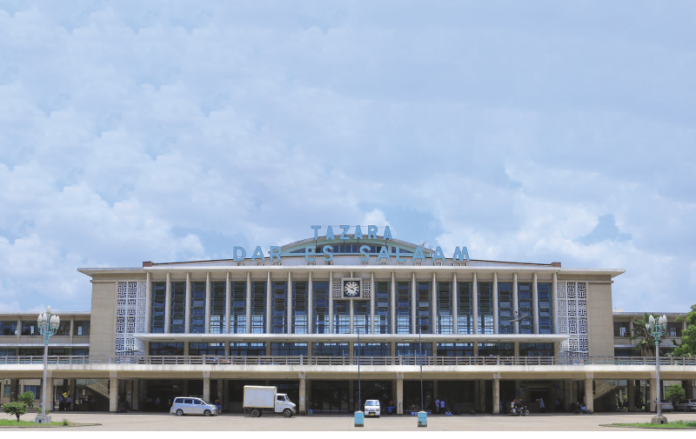 A large number of presidential and general elections were held and although there were a few instances of leaders wanting to hang on for third terms and by so doing, making enemies of opposition forces and constitutionalists, a significant milestone was achieved when Malawi's constitutional court threw out the results of the 2019 presidential elections and ordered another election to be held.
That election was held in June 2020 and led to a new president being elected, Lazarus Chakwera winning 58.5% of the vote against the incumbent Peter Mutharika. If this is the harbinger of an increased respect for the rule of law, Africa's chances of progressing in other fields will be improved.
Another milestone will be achieved in 2021 when Niger's current president stands down at the end of his term, allowing for a first peaceful transfer of power under a relatively new constitution.
Altogether, African governance has not advanced to the degree that was expected five years ago. The 2020 Ibrahim Index on African Governance (IIAG) reports that progress has slowed in improving governance on the continent, even though fully 60% of Africans live in places which were in better shape in 2019 than they were in 2010. The 2020 report is based on data gathered in 2019.
The 2021 election in Uganda will be watched very carefully. President Yoweri Museveni has been in power since 1986 and shows no signs of wanting to retire but Robert Kyagulanyi, a popular musician who goes by the stage name of Bobi Wine, has been gathering tremendous support in the face of several detentions and restrictions. Eighty percent of Uganda's population is under the age of 30.
Other serious obstacles to citizens being able to exercise their right to vote were experienced in the Central African Republic, where rebels made the 2020 election a fraught affair, and in Guinea, where violence during and after the elections led to dozens of deaths.
The new president of the Seychelles has been nothing if not persistent. Wavel Ramkalawan's successful bid for the presidency was his sixth attempt to attain the nation's highest office. Seychelles is ranked third on the IIAG Index, behind Mauritius and Cape Verde. The rest of the top 10 is made up of Tunisia, Botswana, South Africa, Namibia, Ghana, Senegal and Morocco. Gambia showed the most improvement in 2019 and South Sudan and Somalia are at the bottom of the table.
Mixed messages
The first day of 2021 brought good news for Africa – that the continent's first comprehensive free trade agreement had come into operation – but it was sorely needed to balance some of the big events that characterised 2020.
Chief among these was Covid-19 but bad politics and increased violence contributed to a sense that many of the gains of recent years cannot be taken for granted. The two areas that best illustrate the fragility of progress are Ethiopia and Mozambique.
In 2019 the prime minister of Ethiopia, Abiy Ahmed, was awarded the Nobel Peace Prize for restoring relations with neighbouring Eritrea and beginning a series of bold internal reforms. A decision to postpone elections because of Covid-19 sparked anger in the northern region of Tigray and the last months of 2020 were spent with the country engaged in civil war.
The discovery of vast reserves of liquid natural gas off the coast of Mozambique has attracted huge investments from several international energy companies. However, the government's inability to provide security against insurgents in the Cabo Delgado province has put those investments at risk.
In December, the Export-Import Bank of Korea announced $500-million worth of financing for the Mozambique Offshore Area 1 Project but the same month brought news of towns being evacuated because of insurgent activity. So far, there has been no talk of international or regional peacekeeping forces, but that will surely come up sooner rather than later.
The central Sahel region also had a turbulent 2020. The area along the boundaries that divide Burkino Faso, Mali and Niger has been at the centre of violent attacks by Islamist and ethnic militias which, according to The Economist, displaced 1.7-million people and led to an average of 3 000 people per day having to flee their homes. The UN has peacekeeping forces in the area and both the US and France have troops deployed there to assist local government forces.
The size of Africa's population (currently estimated at 1.2-billion) represents both opportunity and challenge. The continent by 2030 will increase the number of children in primary school from 189-million to 251-million and by 2050 Africa will record 42% of all global births (UNICEF).
The upside of this is that huge markets for goods will be created but housing, education and healthcare will have to expand. As things stand, about 120-million Africans are unemployed and about 40% of the population live below the poverty line ($1.25).
Urbanisation is already happening at a fast pace. This is another opportunity and a further challenge. The fact that Africa is arriving somewhat later in the digital age is an advantage because there are opportunities to leapfrog technologies. This is happening in mobile banking, where mobile telephones are delivering financial services across the continent.
Integration and trade
Africa has introduced a free trade agreement. In 2018 the African Continental Free Trade Area (AfCFTA) agreement was signed by 49 countries, making it one of the most comprehensive and potentially influential agreements ever signed on the continent. Since then, all but one country has signed the agreement and it officially came into effect on 1 January 2021.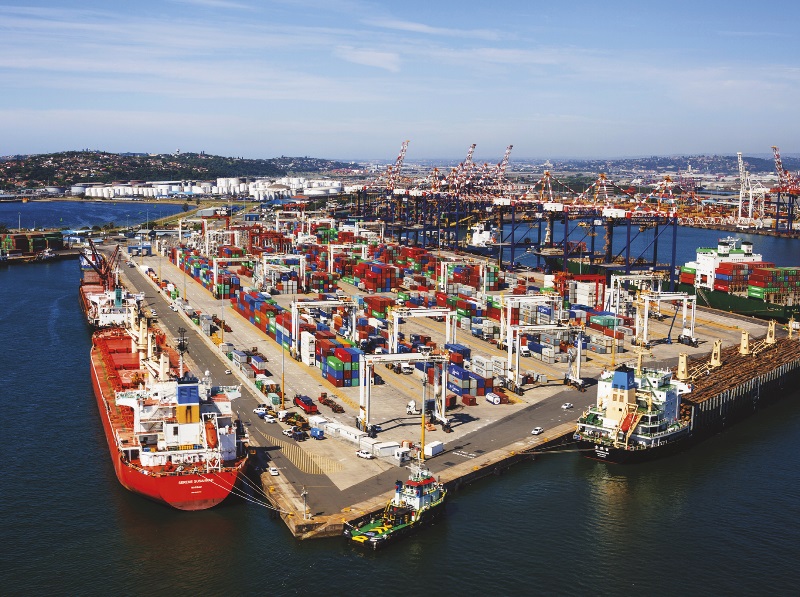 Although no-one expects that the agreement will immediately lead to borderless trade with no tariffs, there is great symbolic importance in the implementation of the agreement. Problems remain with the movement of people and certificates of origin, and the more likely trend will be for regional economic communities (RECs) and large countries within RECs to accelerate steps towards integration. Large infrastructure projects such as rail and energy corridors that traverse the continent could be game-changers.
Regional corridors are intended to boost intra-African trade. The North-South Corridor in the Southern African region runs through 26 countries and ends at the Port of Durban. Ten corridors are being developed across the continent to make the movement of goods easier and to improve access to ports.
Central to future of the AfCFTA is the degree to which African states and regions can integrate. A first Africa Regional Integration Index was published in 2016 and a second (ARII 2019) was published by the Economic Commission for Africa (ECA), the African Development Bank (AfDB) and the African Union Commission (AUC).
The report's conclusion is that a great deal still needs to be done to integrate regional economies, with the average country score being recorded as 0.327 out of 1. Even the most integrated country, South Africa, scored just 0.625 out of 1.
Scores are allocated across five areas: trade, productive capacity, macroeconomic policy, infrastructure, and free movement of people. The index also covers intellectual property, competition policy, investment and digital trade which are critical to the successful negotiations of Phase II and III of AfCFTA. By allocating scores, the index allows progress to be plotted.
In early 2020, the Development Bank of Central African States (BDEAC) made progress on integration by signing off on projects worth $213-million for Cameroon, Congo, Gabon and Equatorial Guinea. The linking of the electrical grids of Equatorial Guinea and Gabon are the two most obvious integration-themed projects but others in the fields of agro-industry and microfinance are also relevant.
Tanzania-Zambia Railway Authority, popularly known as TAZARA, is a bi-national railway linking the Southern Africa Regional transport network to Eastern Africa. The Southern African Development Community (SADC) has been active with multimodal projects such as the development corridors of Nacala, Maputo and Lobito (Zambia to Angola).
There are many infrastructure investment opportunities that can boost trade. Among the initiatives of the Programme for Infrastructure Development in Africa (PIDA) is the West Africa Hub Port and Rail Programme, a regional hub-port, rail-linkage and port-expansion plan. Kenya's $68-million Naivasha Dry Port project supports this plan.
Investing in infrastructure
The African Union's Agenda 2063 lays out ambitious goals for the continent. The flagship projects designed to achieve these goals cover infrastructure, education, freedom of trade and movement of people, arts, culture and technology. The projects are:
Integrated high-speed train network
Formulation of an African commodities strategy
Establishment of the African continental free trade area (AfCFTA)
The African passport and free movement of people
Silencing the guns by 2020
Implementation of the Grand Inga Dam (hydropower) Project
Establishment of a single African air-transport market (SAATM)
Establishment of an annual African economic forum
Establishment of African financial institutions
The pan-African e-network
Africa outer space strategy
An African virtual and e-university
Cybersecurity
An African virtual and e-university
Great African museum
Encyclopaedia Africana
The African Development Bank Group comprises the African Development Bank, the African Development Fund (ADF) and the Nigeria Trust Fund (NTF). The AfDB is a key funder of infrastructure projects and has set itself a set of goals known as the High Five: light up and power Africa; feed Africa; industrialise Africa; integrate Africa; and improve the quality of life for the people of Africa.
The bank's African Economic Outlook 2019 highlights energy and infrastructure as key areas for investment. If Africa is to prosper, infrastructure has to be improved and built.
The Emerging Africa Infrastructure Fund (EAIF), which forms part of the Private Infrastructure Development Group (PIDG) and is managed by Ninety One, encourages and mobilises private investment in infrastructure. PIDG is funded by donors from seven countries (UK, Switzerland, Australia, Norway, Sweden, Netherlands, Germany) and the World Bank Group.
Power plants in Togo, Ivory Coast and Uganda are typical examples of the types of projects supported by the EAIF. Having been involved in the establishment of a first fertiliser plant for Indorama Eleme at Port Harcourt in Nigeria, the fund is now also a participant in a $1.1-billion expansion project which will double the company's annual output to 2.8-million tons.
South African firm Futuregrowth Asset Management manages the largest debt fund of its kind in Sub-Saharan Africa, the Futuregrowth Infrastructure and Development Bond Fund, which has a market value of more than R15-billion.
On the energy front, one of the AfDB's projects, the Desert to Power Initiative in the Sahel region, will bring power to 250-million people who were previously unconnected.
One way of fast-tracking the provision of energy to remote regions is through mini-grids. Recognising that raising funds for mini-grids can be tricky, the AfDB has approved a $7-million grant from the Sustainable Energy Fund for Africa (SEFA) to create a funding infrastructure for a sector that is in growing despite the challenges. The Africa Minigrid Developers Association (AMDA) comprises 29 private companies that are active in rolling out minigrids in 12 countries.
Find more insight about doing business in Africa: