Glencore Ferroalloys has responded to government's National Development Plan (NDP), Vision 2030 Plan which envisages that by 2030, South Africans should have access to education with improved school infrastructure. The mining giant has undertaken a project to build four new classrooms and other facilities for local school, Boshoek Primary School outside Rustenburg.
In 2019, Glencore's Ferroalloys' Boshoek Smelter received a request from the school for the construction of a Grade R facility. The Boshoek Smelter management approved the request but had to delay further progress due to the onset of COVID-19. Since then, much progress was made resulting in the smelter's decision to begin the construction of the new facilities during the month of February.
To celebrate the commencement of the construction project, Boshoek Smelter held a sod-turning event at Boshoek Primary School. The event was attended by Glencore Ferroalloys representatives including the executive team, management from Boshoek Smelter, the Rustenburg Local Municipality Acting Executive Mayor Cllr Boipelo Mareko, as well as the MEC of the Department of Education, Ms Mmaphefo Matsemela and Boshoek Primary School management team and SGB members.
Glencore Ferroalloys Chief Community and Social Responsibility Officer, Conroy van der Westhuizen gave the opening address on the day and affirmed that any investment towards education is one that yields the greatest return.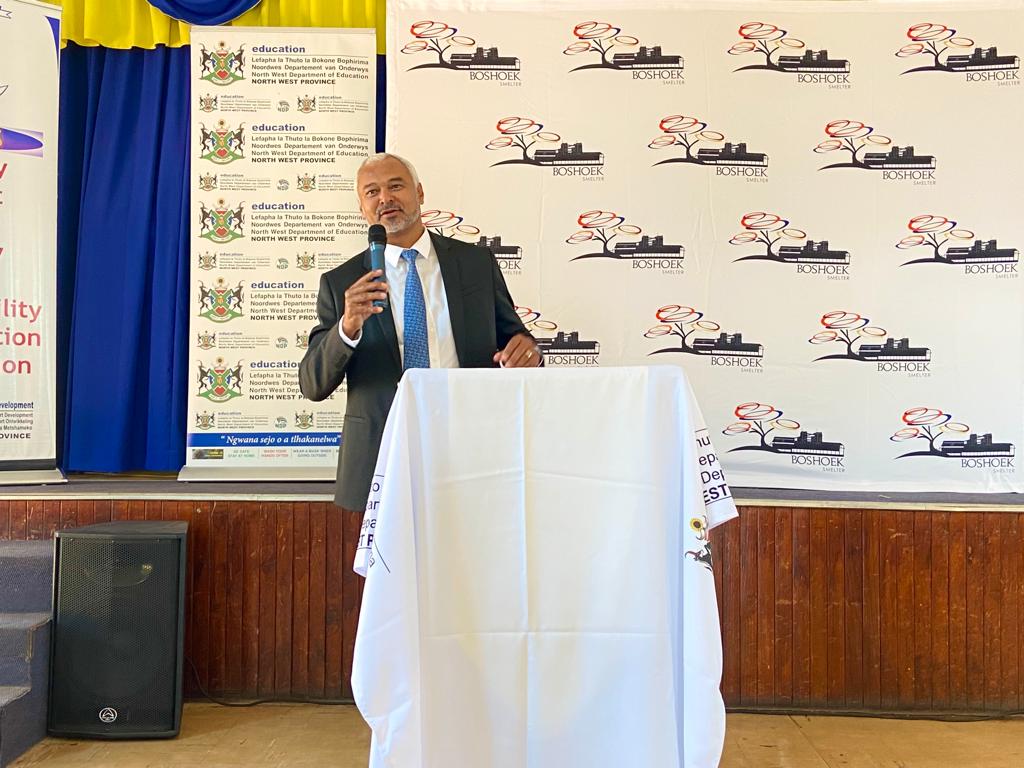 "It is indeed an honour for us to be here today and we as Glencore want to continue creating shared value and progressing together with our communities. We want to create an enabling environment for our communities and when I look at the mission of the school which is 'to develop self-directed learners' I want to make that a condition for our Corporate Social Investment made to the school today. Our hope is to see our learners grow, flourish and prosper into these self-directed learners – the future leaders of South Africa. We make these investments with pride and we know that they will be protected and used for many years to come," said Van der Westhuizen.
The scope for the construction project is the building of four classrooms, ablution facilities for boys, girls and teachers, as well as a kitchen and storeroom.
Honourable MEC of The Department of Education for North West Province, Ms Mmaphefo Matsemela, praised Glencore for their support towards The Department of Education and for heeding the call of improving educational facilities in the country.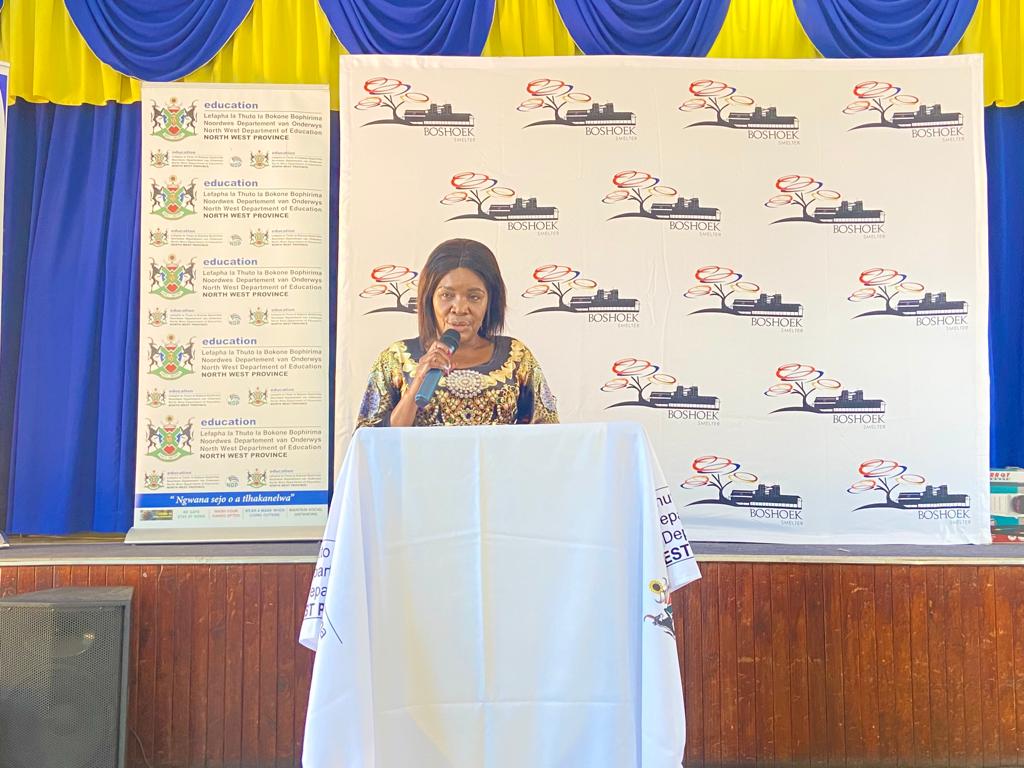 "It is indeed an incredible partnership we are enjoying with Glencore. It is a partnership that helps government complete its mandate to implement the curriculum and we can only do that in an environment that is conducive for our learners and teachers to operate in. An environment that will make it easier for learners to learn and to be safe in their classrooms. I'm so happy that the construction project is for Grade R learners because government is planning on implementing a structure of having the Grade R learners back in our schools on a full-time basis. We want to stimulate learners at an early stage so that by the time they get to Grade 12, they have already excelled tremendously. The beginning of this project will set the tone for basic education to our learners – again we say all this would not have been possible without the help of Glencore," she said.
Principal Mokgwatlheng of Boshoek Primary School gave the vote of thanks on the day and was overwhelmed with gratitude for the work done by Glencore in support of the school.
"We as Boshoek Primary School are overjoyed over the incredible work that Glencore has already done for the school, as well as the work that will be commencing today. The classrooms as well as the other facilities will make teaching and learning so much easier as we were already dealing with a big problem of overcrowding in our classrooms. When we made the request to Glencore we were in dire need for more space as we currently have a total of 1138 learners and we continue to receive more applications each year. This will give us the confidence to accept more learners into the school as we will have space to accommodate them. Thank you once again Glencore for being an organisation we can depend on," he said.
The construction of the Grade R centre project has commenced and is planned to be completed in the third quarter of 2022. This project forms part of Glencore's continued commitment to make a lasting impact and create progress together for the communities near their operations.
---