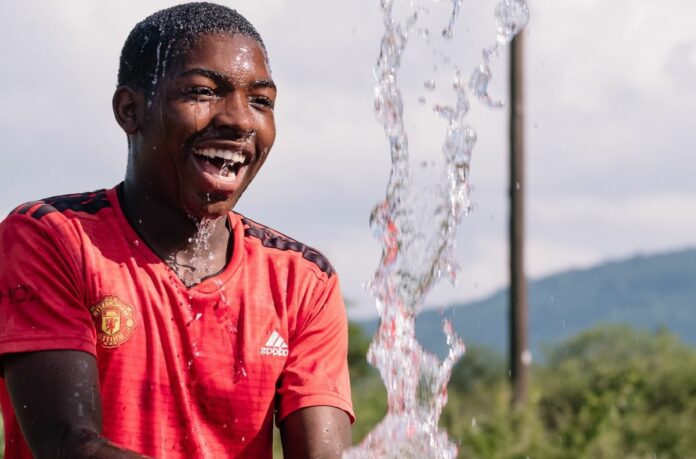 This water awareness month, Coca-Cola Beverages South Africa (CCBSA) can celebrate significant progress it has made in helping South African communities to become more water resilient and meeting its own sustainability goals through water savings.
CCBSA has long recognised its responsibility to use water sustainably for its business, manufacturing processes, and its role in helping to improve South Africa's water security.
The Coca-Cola Water Stewardship Strategy 2030 is based on the reasoning that water is the primary ingredient for the company but that it should not be used at the detriment of communities' survival.

CCBSA places a strong emphasis on supporting basic human rights, especially in relation to the United Nations' Sustainability Development Goal 6 and the National Development Plan, both of which advocate for universal and equitable access to affordable drinking water for all, by 2030. This is particularly so for the vulnerable girl child and women, as the primary drawers of water in rural areas.
"Water stewardship is not just about helping to create a better future for our country, but it is also about making the business stronger and more resilient," said Nozicelo Ngcobo, CCBSA's Public Affairs, Communication and Sustainability Director.
"By implementing water sustainability practices, we reduce costs, protect ourselves from operational disruptions resulting from insufficient water supplies, and maintain and strengthen our license to operate, amongst many other benefits," Ngcobo added.
CCBSA has adopted a three-pronged water strategy which is focused on regenerative operations, healthy watersheds, and resilient communities.
Key initiatives include Project Lungisa in Grabouw in the Western Cape and drought assistance in Gqeberha in the Eastern Cape. Project Lungisa is a water-saving initiative between the Theewaterskloof Municipality and CCBSA, and is making a significant dent in water wastage in Grabouw, situated close to the Theewaterskloof dam, the largest dam in the Western Cape Water Supply System.
Watershed restoration and protection is aimed at addressing long term, sustainable and cost-effective water security through nature-based solutions such as clearing of alien invasive species, while enhanced community water resilience is focused on provision of clean access to water, sanitation and hygiene facilities, empowering women and girls, who are the most vulnerable in most communities in which CCBSA operates.
CCBSA rolled out its innovative Coke Ville sites in partnership with the Ministry of Water and Sanitation, as part of broad stakeholder collaboration to stave off Day Zero in the Nelson Mandela Bay Metro. Day Zero is when the metro's taps literally run dry.
The Coke Ville project in Nelson Mandela Bay has a combined total of nine turnkey borehole systems, with a minimum annual potential of replenishing 90 million litres per annum at no cost to the residents of the communities in which they are located.
CCBSA has deployed the systems to the worst affected areas within the Nelson Mandela Bay Municipality, including Walmer, Lorraine and the Kariega area. There are plans to add six more systems in 2023 in the vulnerable metro. Launched in 2020 with three systems in Limpopo, the project has expanded to a total of 32 sites in Limpopo, Eastern Cape, Gauteng and KwaZulu-Natal. Each project is designed to provide these communities with 10-20 million litres of water annually. To date over 400 million litres have been distributed to over 25 000 households throughout the country.