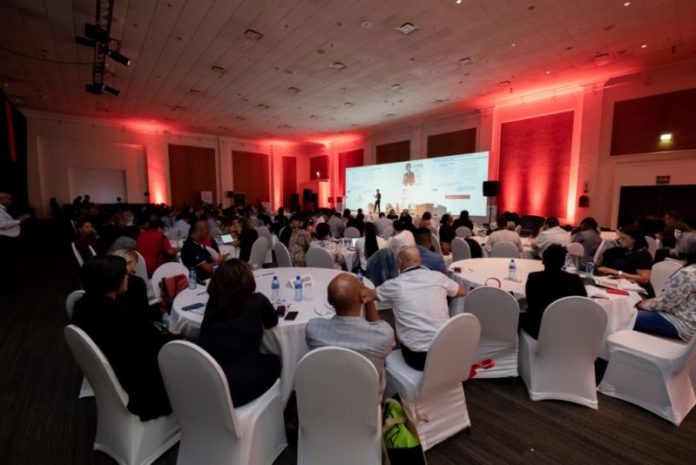 Author George Bernard Shaw said: "Those who cannot change their minds cannot change anything." As South Africa enters a 21-day lockdown, businesses are faced with the challenge of finding new ways of adapting and surviving.
"In light of the uncertainty of the coming months, as we battle the COVID-19 pandemic as a united nation, Smart Procurement has put in place plans to move its 7th annual Smart Procurement World Western Cape conference to an online platform, being hosted on 19 and 20 May 2020," says Keshni Reddy, Head of Commercial for Smart Procurement, the organisers of the event.
"Smart Procurement is cognisant of the needs of those engaged in the supply chain and procurement fraternities within the South African private and public sectors to stay current with ongoing procurement events and legislation. As such, we will be leveraging the vast experience and expertise of our parent company Commerce Edge (online training specialists) to tailor our virtual learning platform," Reddy points out.
If possible, support sites will be made available on request to host small delegate groups of no more than 10 people. Alternatively, delegates can log into the sessions as individuals.
"Virtual conferencing has tangible user benefits, allowing not only time for questions and answers but also encouraging individual engagement during sessions. Real-time polls and surveys allow for industry benchmarking and the testing of content retention. Some sessions will be mandatory and others optional, and all attendees will have access to each presentation after it has taken place. We can extend this access for up to six months to allow for inter-departmental meetings to drive objectives post-event," says Jodi-Lee Rood, Project Director for Smart Procurement.
Rood explains that the online conference will be complemented by a one-day contact session in November in Cape Town. This session will include:
Workshops and Masterclasses. Feedback from May's hosted virtual sessions will be provided to delegates to cement lessons learned.
Networking Day: SmartXchange, Supplier MatchUp and Table Discussions. This means that networking time for the event has now been increased by 50% and involves one-on-one contact with speakers, SMMEs, colleagues and other delegates.
Online conference attendance is mandatory in order to attend the November Workshop/Masterclass and Networking Day.
Beneficially, CPD points can be accumulated and managed through online conference attendance. Amongst other benefits, SMMEs will receive:
An online Entrepreneurial and Business Assessment: Two in depth assessments as a benchmark to help SMMEs ascertain the health of their business.
Access to the webinar on: How to Pandemic Proof your Business
An online Pitching Masterclass which will ensure that the SMME's pitches are sleek and prepared before starting with any linkage to buyers.
"A number of sponsorship opportunities are available for the public and private sector, providing them with an opportunity to engage in the webinar sessions as thought leaders, and to join the SmartXchange Online Meeting platform to set up virtual meetings with Smart Procurement World participants. We urge interested parties to contact us for the complete list of benefits that accrue to sponsors," says Reddy.
For more information on the upcoming series of Smart Procurement World events for 2020 please visit the website at www.smartprocurementworld.com