Brand South Africa is taking active steps to take a critical look at the current state of the country and propose possible solutions on how we can successfully navigate our way to a better tomorrow in terms of positively positioning the Nation Brand.
We recently hosted the Nation Brand Forum under the theme #BelieveinSA. Brand South Africa sought to create a platform for that kind of forward thinking. It also aimed to highlight the objectives of the Reconstruction and Recovery Plan, in order to reassure South Africa and the world that we are a country committed to rebuilding and creating a better country for all.
South Africans have proven themselves as a very resilient nation. We pride ourselves on our ability to overcome adversity. Brand South Africa has to remind the world, and sometimes South Africans, that we continue to be a nation inspiring new ways.
South Africa's unique selling points
Economic prowess: South Africa is the economic powerhouse of the African continent, with a Gross Domestic Product (GDP) of R1.9-trillion (US$283bn) – four times that of its Southern African neighbours and comprising 30% of the entire GDP of Africa. South Africa has strong entrepreneurial and dynamic investment environment due to highly developed economic infrastructure. South Africa is also one of the highest-ranking developing economies and surpasses countries such as Hungary, Italy, Brazil and Thailand.
Diverse sectors: South Africa has the most dynamic economy on the continent, with key productive sectors ranging from finance, mining, manufacturing, agriculture, pharmaceuticals and healthcare, transport and logistics, communications and information technology
Ease of doing business: According to the World Bank, it costs just R175 to start a business in South Africa, which is cheaper than 90% of the rest of the world. Reserving a company name and registering with the Companies and Intellectual Property Commission (CIPC) can cost less than R200. South Africa is ranked 10th for its start-up affordability, with a total cost relative to the monthly average income of 3%. Most neighbouring countries have considerably higher cost-to-income percentages.
Brand South Africa has to remind the world, and sometimes South Africans, that we continue to be a nation inspiring new ways.
Encouraging active citizenship and Nation Brand Advocacy
Play Your Part was in its 10th year in 2021 and continues to encourage all South Africans to be active citizens, placing it upon themselves to be the change that they want to see and impact those around them to do the same. Play Your Part has been successful in highlighting what ordinary South Africans are doing to change the social and material conditions of the most vulnerable sections of South African society. The most impactful projects through the PYP campaign are those related to education and gender-based violence.
PYP has become an important slogan, an essential part of South African society, where we are all tasked with contributing positively in order to create the country that we all deserve.
Equally important is the Global South Africans programme which aims to build Nation Brand advocacy among South Africans in the diaspora. South African living abroad are encouraged to be patriotic and fly the South African flag high wherever they are. Brand South Africa's role is to create opportunities and platforms for Global South Africans to connect and also empower them with messages and information about key issues in the country.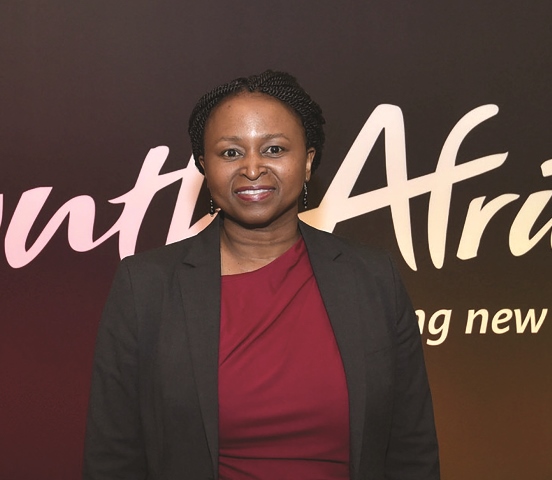 Promoting South Africa in the region and beyond
Regional forums such as SADC and the AU are hugely important for South Africa in that they continue to highlight the role we play as a key player, especially in terms of regional governance, peace and security. Health and climate diplomacy are proving to be key pillars of foreign policy for many states. Through our TRIPS (Trade-Related Aspects of Intellectual Property Rights) waiver request to the World Trade Organization, South Africa showed its commitment to ensuring equitable access to vaccines for African countries. South Africa is a country brand that is synonymous with championing causes that seek to improve the lives of all Africans.
The BRICS nations (Brazil, Russia, India, China and South Africa) have identified the need to strengthen cooperation among themselves to support economic recovery, ensure financial stability and guard against future uncertainties, such as those brought about by Covid-19. The strengthening of international cooperation and establishing a cross-border regulatory mechanism for further improving the investment environment and enhancing capital flows is the next goal for BRICS countries. Some notable outcomes are the New Development Bank and the Contingent Reserve Arrangement which have marked significant progress in expanding the tangible financial cooperation among BRICS nations.
The fact that the Secretary General of the African Continental Free Trade Area (AfCFTA) is South African is a great selling point for the country and Brand South Africa. We have a well-established relationship with the Secretariat and we aim to collaborate on a number of strategic projects that will seek to better educate South Africans and the rest of the continent on what opportunities are available through the AfCFTA. We are also keen to bring the Nation Brand message to the continent by proposing that African nations adopt Nation Brand strategies with the aim of creating carefully curated narratives that seek to position them better as key destinations for trade and investment under the AfCFTA. We believe that our experience as the oldest Nation Brand agency in Africa will be of great benefit to our brothers and sisters on the continent