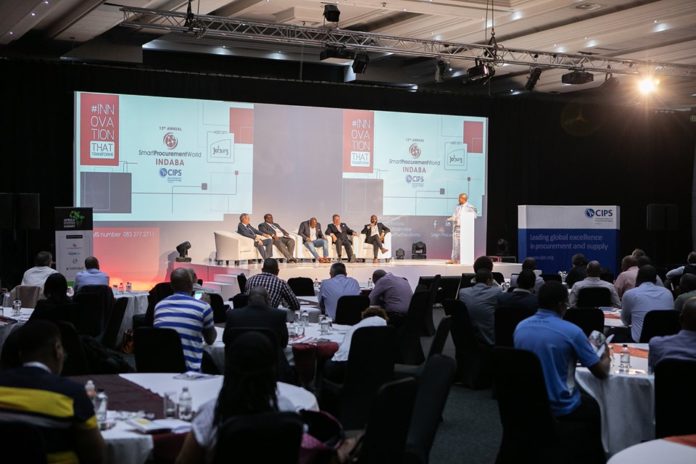 The 14th Annual Smart Procurement World Indaba, scheduled to take place in Johannesburg from 23-26 November 2020, will take an in-depth look at 'Rands vs Sense'.
Not only is South Africa faced with the challenges of 4IR and digitisation, but also with a drastically different post-COVID-19 economic landscape.
"Strategies need to be looking beyond what's here and more towards what's coming so that when they are in full bloom they aren't already redundant. The Smart Procurement World Indaba 2020 theme – Rands vs. Sense, may seem to talk to the age-old money over value scenario, but in fact that's just scratching the surface.
It will be a showcase of the future of procurement in a developing world and an insight into just how intertwined the procurement and supply chain industry is with the 4th industrial revolution." says Jodi-Lee Rood, Project Director for Smart Procurement, the organisers of the event.
The Indaba is aimed at directors, management, supply chain and procurement specialists, CFOs, sourcing professionals and internal audit managers in both the private and public sectors. "As the COVID-19 virus traveled through the world, global supply was halted, due in great part to a common reliance on one nation as the global trade hub. We need to change this mindset if we are to survive," says Rood.
The conference will bring strategic thinking to the fore to prepare CPOs to rule the boardroom. The conference is driven by case studies to give a practical 'how to' approach.  It incorporates four streams: Private, Public, Municipalities and ESD Round Tables," says Mediacy Mudekwa, Head of Content for Smart Procurement.
The programme is confirmed and the lineup is extremely strong, a number of commitments have been received from local well-known personalities including Masechaba Sesing (Provincial Accountant General (PAG), Free State Provincial Treasury); Stephen van Coller (Chief Executive Officer, EOH); Tim Modise (South African veteran journalist and broadcaster, The Modise Network); Xolani Mpahlwa (Public Sector Governance Strategic Advisor); Jonathan Klaaren (Research Associate, Public Affairs Research Institute –PARI); Dr Masimba Phillip Dahwa (Former Procurement Officer and Chief Advisor – Procurement, South African Express Airways); Sydney Tshibubudze (Executive: Strategic Sourcing (CPO), Barloworld Automotive and Logistics).
The event will provide delegates with valuable tools on:
How to come out of a recessionary economy from a procurement perspective
How to transform procurement from merely a function into a mission that businesses can rely on for a safe and sound, cost-effective consulting hub
How to rebuild confidence in SOEs
How to prevent corruption
How to implement 4IR
How to focus on value and not only cost
How to grow small businesses and make them sustainable.
For more information on the upcoming series of Smart Procurement World events for 2020 please visit the website at www.smartprocurementworld.com

Due to the pandemic outbreak, we are excited to announce that we have moved our Western Cape conference online on 19 and 20 May 2020.