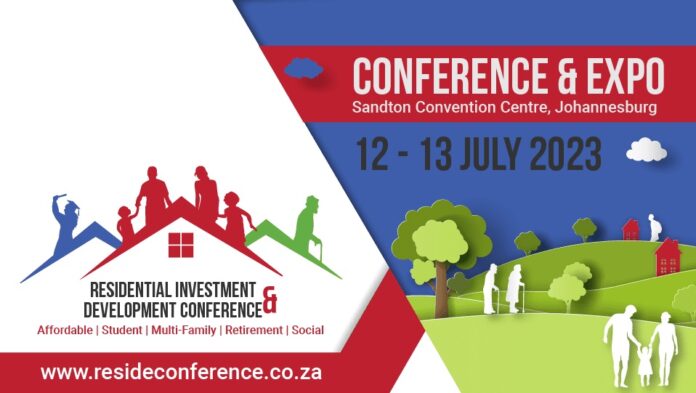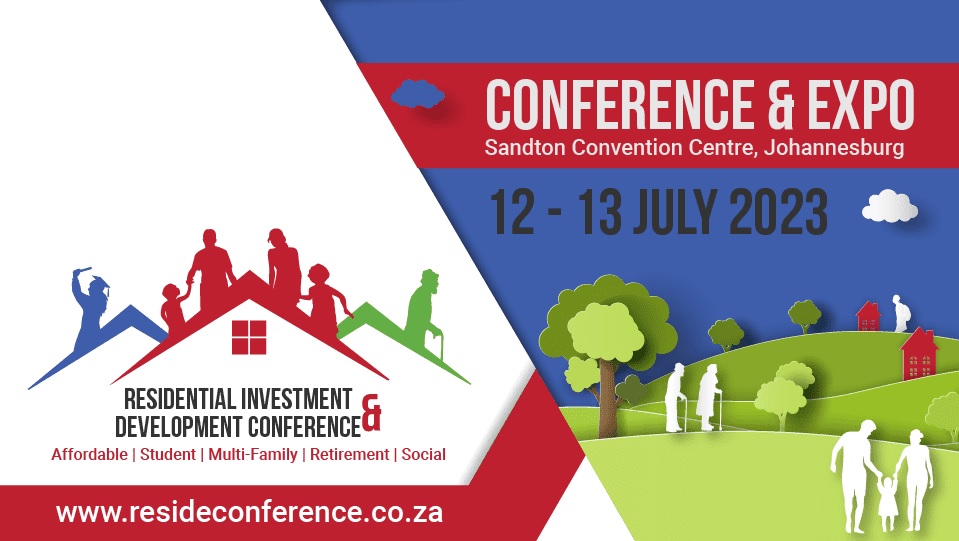 South Africa's only multisector residential investment and development event
Residential Investment & Development Conference is SA's opportunity to bring together the entire residential value chain to share knowledge, collaborate and do business.
Affordable | Student | Multi-Family | Retirement | Social
12 – 13 July 2023
Sandton Convention Centre, Johannesburg
Why the Residential Investment & Development Conference?
South Africa has a massive housing shortage and has one of the highest urbanisation rates (63%) amongst emerging economies across the world – higher than that of Nigeria and China (countries with much larger populations). There are 3309 informal settlements in the country. Social and Affordable Housing have to be galvanised in order to produce massive amounts of housing to alleviate the shortages.
Student accommodation- there is a capacity gap of 500 000 beds. In the last two years (2020, 2021) NSFAS spent an average R11,9 billion per annum on student accommodation funding. At least 420,000 students each year are in university and TVET accommodation. Out of this, approximately 43% was for institutional residences and 57% was for private accommodation.
The use of Innovative Building Technologies (IBTs) can reduce the cost of building materials by 10%.
Retirement property, on the other hand, remains a relatively untapped area of the South African housing market. The result is high prices suitable only for a few (less than 6% of South Africans are able to afford comfortable retirement), and long waiting lists at nearly every facility – be it a retirement estate, village or old age home.
About the Expo
This is your opportunity to tap into this platform, showcase your offering and do business with SA's largest professional gathering bringing collaboration and investment across multi sector residential areas. The annual national event will bring together 200+ event attendees from across the value chain.