Glencore Ferroalloys' Eastern Limb operations in Limpopo partnered with other mining houses in the Steelpoort area, as well as the Department of Education, on a joint Career Exhibition for Grade 12 learners in the Sekhukhune East District, Limpopo.
The exhibition started on Monday, May 15, and ran for four days with each day filled with increased excitement as close to 1000 school learners lined up at each exhibition stand to witness exhibitions from Glencore's Lion Smelter, Eastern Chrome Mine, and Eastern Limb Training Centre and various other surrounding mines. The aim of the exhibitors was to demonstrate, advise and provide information on various career paths, as well as financing and training opportunities available for learners across the different mines.
One exhibition stand that had learners buzzing was the Immersive Learning Solution from the Eastern Chrome Mine, which consisted of a virtual reality simulation allowing for learners to get a more practical view of the experience one would have working underground.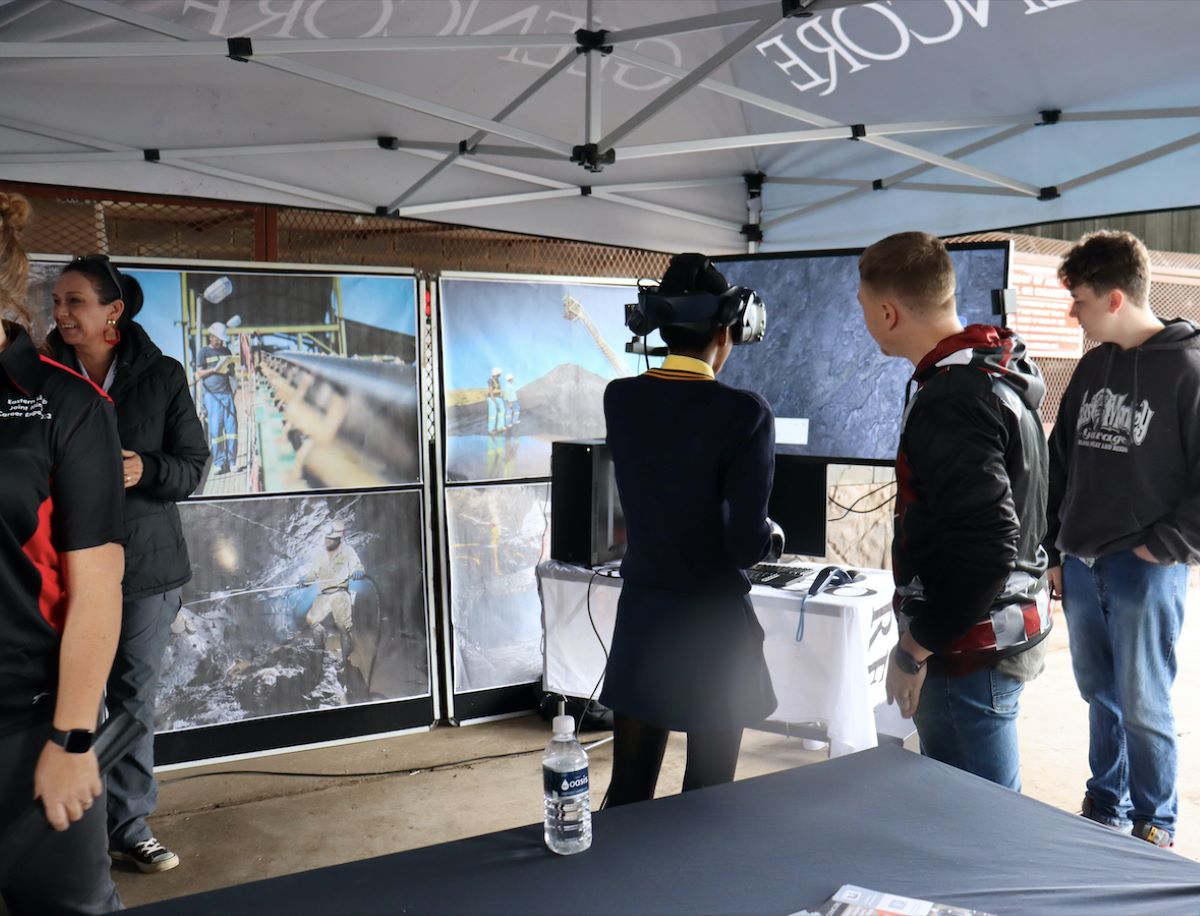 "Choosing a career is one of the most important decisions one can make in their lives and Glencore would like to contribute in ensuring that we are equipping learners with vital information to help them make an informed decision on their career aspirations. The world is also transforming at a rapid rate, and we need to anticipate and look into opportunities that will enable us to train and prepare our learners for what the world of work will look like in the future. We continuously encourage our mining communities to look beyond the mining industry so that they are able to sustain themselves long after the mine's existence," said Glencore Ferroalloys' Chief Community and Social Responsibility Officer, Conroy van der Westhuizen.
A key highlight was the Eastern Limb Training Centre stand, which displayed the different equipment as well as functional components that form part of the training programme that Glencore offers. They also showcased what goes into boiler making, electrical, fitting, and other skills one can acquire while working at the mine.
"Glencore has already started the groundwork this year to have different scholarships that will introduce new study fields such as nursing, psychology, teaching, and social science so community members can apply to broaden their knowledge outside of mining industry-related skills. We look forward to this next chapter as these are support services that are vital for our communities to operate at a functional rate," said Mariska Boltin, Senior HRD Business Partner at Eastern Chrome Mines.
In addition, Glencore aims to establish a fertile ground for capacitating youth in the community, and for this reason the organisation is considering how it can introduce coding, machine learning, artificial intelligence, autonomous vehicles, and mining in order to equip learners with the right tools and opportunities for the future.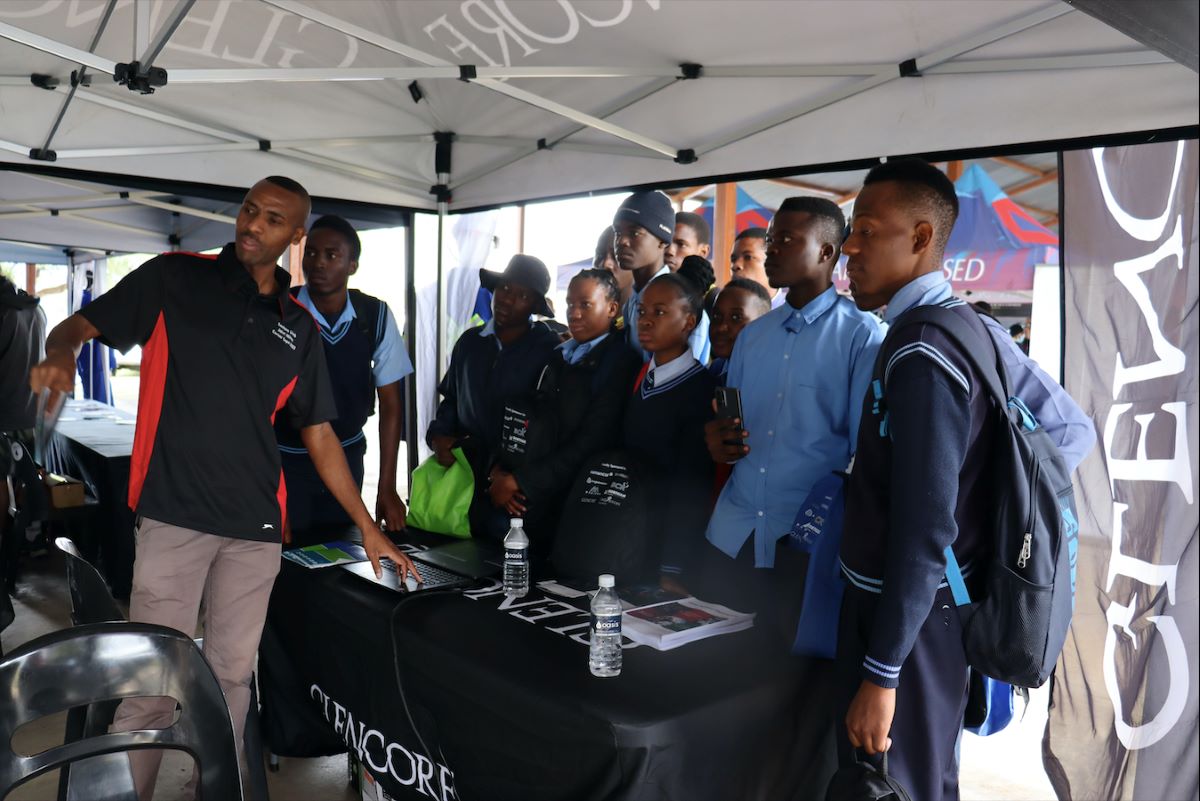 "This is an extremely important event as it will empower our learners to broaden their perspective on potential careers outside of the mining industry, such as IT and health. I look forward to attending these sessions annually and seeing the impact it has on the career decision-making of the learners in our schools," said Madikgake Masha, Ngwaabe Circuit Manager.
Over 4000 learners from schools in and around the region attended the career exhibition with the hope that each learner gained sufficient information to plan for a better and brighter future to impact their lives and the communities they live in.