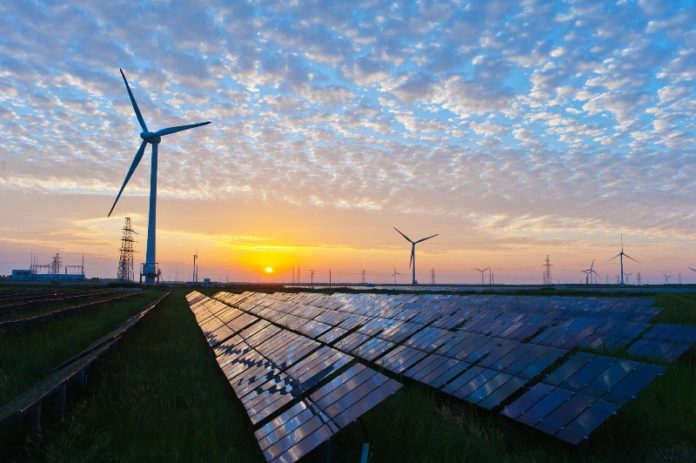 According to FDI Intelligence 2022, the Renewable Energy sector in the Western Cape has received the second highest level of foreign direct investment, by CAPEX, when compared to other sectors, over the last 10 years.
Through 11 projects between 2011 to 2021, this sector attracted R17,99-billion in FDI, coming second to Communications on the same measure. It was ahead of the Business Services sector, which came in third.
This data confirms the huge potential of the Western Cape's Green Economy, and how a continued focus on strengthening our energy resilience will not only relieve the pressure created by load-shedding, but also contribute to more investment and economic growth, while driving a clean energy transition.
That is precisely why we need to create an enabling environment for the private sector at every turn, so that they can meet the growing demand for renewable energy.
I therefore join Premier Alan Winde in cautiously welcoming announcements by President Cyril Ramaphosa regarding reforms announced to unlock the private sector in this space. We now need to see real action and follow-through, especially in the removal of red tape that stands in the way of these projects.
For our part, creating this environment continues to be a strategic priority for the Western Cape's Department of Economic Development and Tourism, which through the Municipal Energy Resilience Programme, is capacitating candidate municipalities in the province to become 'procurement ready' so that they can procure from IPPs, while also focusing on private sector enablement.
Wesgro, Cape Town and the Western Cape's Official Tourism, Trade and Investment Promotion Agency, is also assisting investors to land their Green Economy projects in the Western Cape.
Likewise, our Green Economy team in the Department is unlocking barriers that stand in the way of this sector, through engagement and partnership with other government departments, other levels of government, the private sector and Eskom.
The answer to growth and jobs in South Africa rests with enabling the private sector, which must be allowed to do its job of creating jobs in the Western Cape and South Africa. Creating the right conditions to facilitate this is our focus in the Western Cape, so that these investment figures can continue to grow in the years ahead.