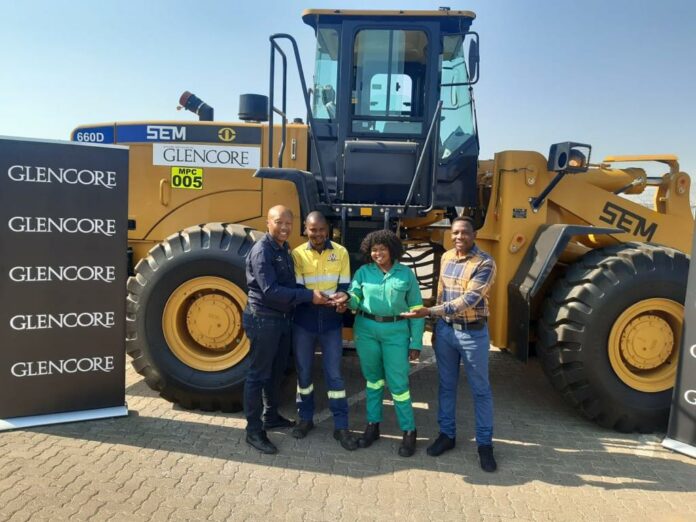 Glencore Ferroalloys' Lion Smelter handed over a front-end loader machine to Mmereki Project and Construction PTY (Ltd) as part of the Enterprise Supplier Development (ESD) programme. This programme aims to support and empower SMMEs in the communities near Glencore's operations to enable them to create more job opportunities especially for unemployed youth.
Following a partnership with Mmereki Project and Construction on a recent community project, Lion smelter performed a needs analysis with the business to ensure that they are fully supported. In addition, they also identified gaps within the business which could hinder Mmereki Project and Construction's ability to fulfil their project obligations. It was then identified that the business only had half the machinery required to fulfil their responsibilities and therefore planned to outsource the remaining machines. Machine outsourcing for any local SMME can be a tremendous output cost and may lead to business continuity threats as it eats up profits.
Mmereki Project and Construction was encouraged to apply for support through the ESD programme, and together with Glencore's CSI department, a decision was made to capacitate the business by procuring a front-end loader.
Lion Smelter General Manager, Chabisi Motloung, commended Mmereki Project and Construction for not letting business limitations dissuade them from pursuing entrepreneurship because their determined mindsets have created opportunities for business growth.
"As Glencore Lion Smelter, we believe in our local up-and-coming businesses because we are equally responsible for ensuring that they are successful – this speaks to something very close to us which is Progressing Together with our communities. We aim to empower businesses, so they no longer need to outsource a large percentage of their equipment but instead place profits back into their pockets in order to create more jobs for the community. We wish Mmereki Project and Construction all the best and we are proud to invest in a business that is always so eager and professional to provide outstanding services," said Motloung.
Co-founders of Mmereki Project and Construction, Bridget and Evens Malapane, were thrilled with the donation and thanked Glencore for their donation of the new machinery and for being intentional about supporting their business by guiding and understanding the different challenges they face.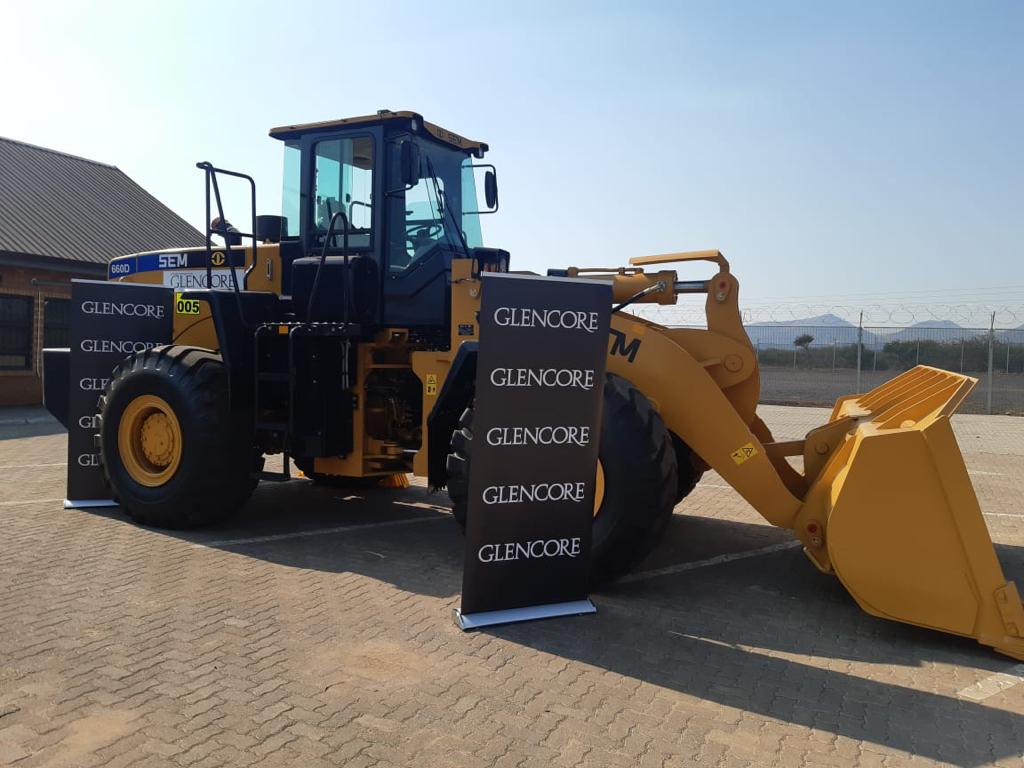 "This is very special to us as a youth-owned business. An investment of such magnitude towards our business will enable us to focus on seeking more business opportunities which means hiring more resources that will impact the standard of living for the people in our community. This is important to us, because by Glencore empowering us we are able to effectively empower those around us," said Malapane.
Glencore remains committed to making a positive change to local emerging SMMEs in its host communities by supporting and guiding them to further grow their businesses so they can contribute to local economies. Glencore prides itself in ensuring that its host communities Progress Together with them by targeting black owned businesses who will in turn uplift their fellow community members.