Umsimbithi Mining hosted a sod-turning event to mark the beginning of construction of the new Môrelig Combined School which will be situated in the community of Wonderfontein, in Mpumalanga. The school project, which is estimated to be worth R39-million, will be constructed to accommodate approximately 1 000 learners across pre-primary, primary, and secondary levels of the schooling system.
This project is in line with the mine's priority to empower its host communities by providing solutions to some of the issues they face. The new school project will replace the existing school building which is currently in an impaired condition and will be used by Umsimbithi for mining activities.
The sod-turning event was held at the Wonderfontein Community Hall and was attended by Umsimbithi Mining management team including Umsimbithi Mining CEO Thato Gama, Mpumalanga Department of Education DDG Lucy Moyane, Acting Executive Mayor for eMakhazeni Local Municipality MMC Joseph Mabila, Môrelig Combined School Acting Principal Ms Malebe, the school governing body, teachers and local community members.
Umsimbithi Mining CEO, Thato Gama, acknowledged and thanked the community as well as the eMakhazeni local municipality for their engagement and support towards the Môrelig Combined School building project.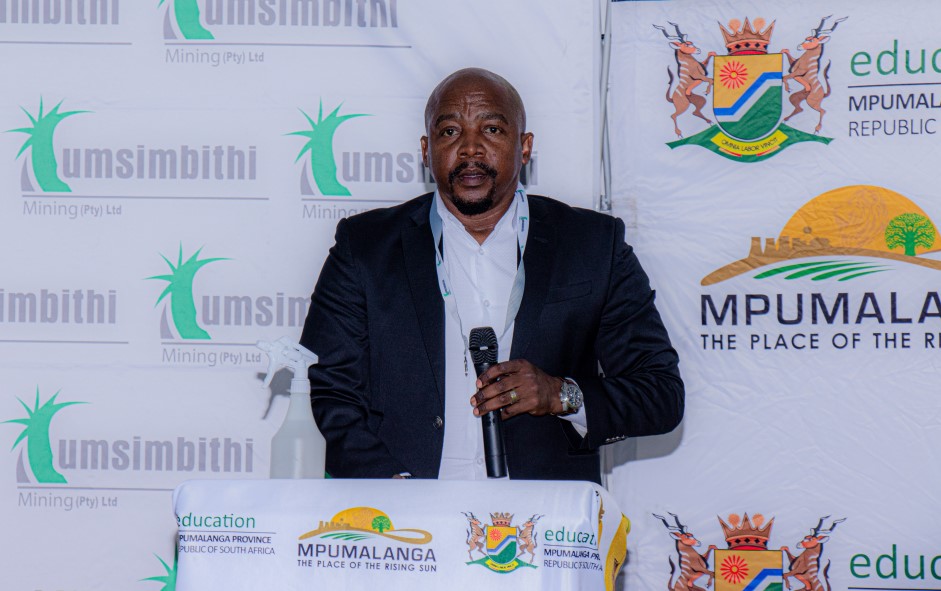 "We have gathered today to reaffirm our commitment by commencing with the Môrelig Combined School building project. This is certainly a day for celebration and we are very pleased and excited to know that this school will be the start of a new chapter not just for the learners, but the community as a whole," said Gama.
Mayivuthe Rospa JV was appointed as the main contractor responsible for this project, and they have committed to carve out opportunities of job creation to local companies, starting with eMakhazeni based companies right at our doorstep. This ensures that there will be shared value for the people of this community which is very important to us as Umsimbithi Mining.
The new school building will include the following:
5 Classroom blocks (20 classrooms)
Multi purpose school hall
Laboratory, and a multimedia center
2 Ablution block for boys and girls
Administration block
Grade R classrooms
Guardhouse and refuse area
In addition, externally the school will also be equipped with:
Combi courts
Sports fields
Parking
Fencing
Deputy Director General of Mpumalanga Department of Education Ms Lucy Moyane, congratulated Umsimbithi Mining for honouring the commitment they made to the community as well as to the DoE.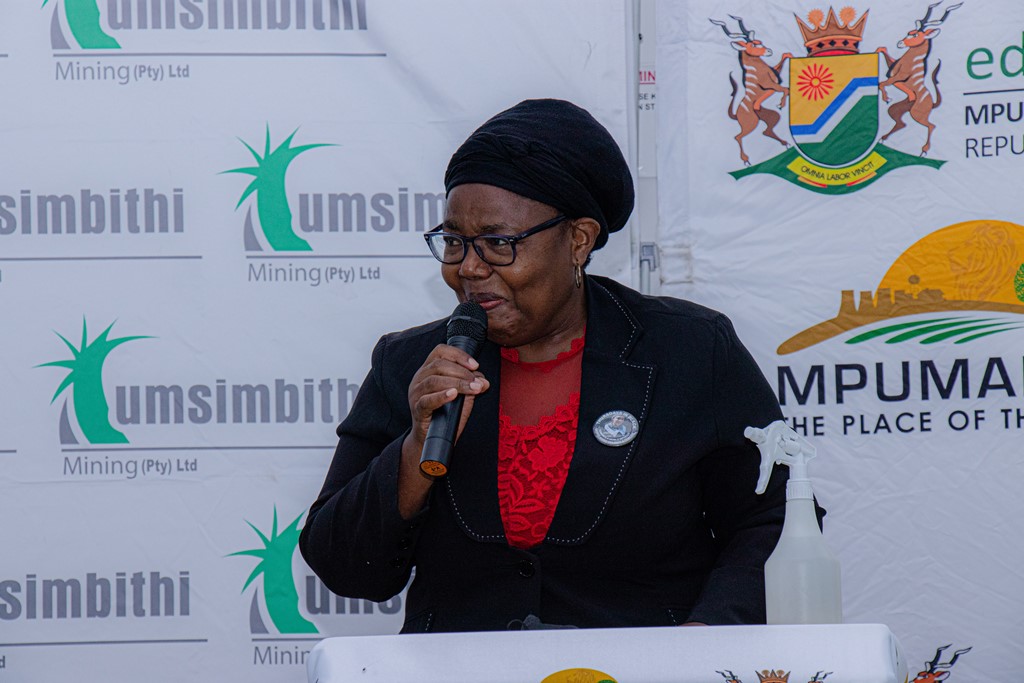 "We are happy to be here today to witness the generosity from Umsimbithi Mining, it is wonderful to see companies who are investing in education as that equates to investing in life. As the DoE, we commit to providing qualified educators,  resources for learning and teaching and ensuring that the school infrastructure is utilised only for the intended purpose. The success of this project not only lies in the hands of  Umsimbithi Mining and the contractors, but it also lies in the hands of the community. I encourage you to love this school building before the construction is even completed – let it be the pride and joy of us all," said Moyane.
Chairperson of Môrelig Combined School SGB, Shakes Sibanyo, thanked Umsimbithi Mining and expressed how the new school will not only impact the lives of the students but of the community as a whole.
"We are thrilled for this relocation as we will no longer be a farm school but will be a modern school with efficient facilities. We currently have the overcapacity of approximately 800 students, so we look forward to more space and better, safer ablution facilities. We thank you Umsimbithi Mining for planting a seed to the future of this community," he said.
The construction for the project commenced at the end of June 2022, and is expected to be completed and ready to be handed over to the community in September 2023.