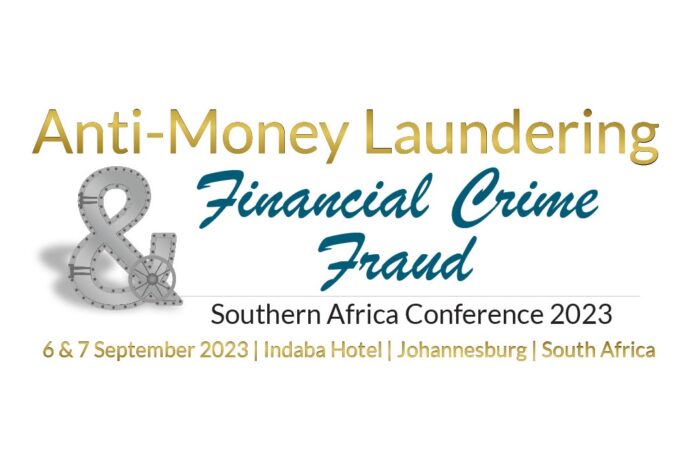 8th Edition of Anti-Money Laundering, Financial Crime & Fraud Southern Africa Conference is back on the agenda for 2023
Despite the rigid AML regulations being enforced in all corners of the world, money laundering and terror financing continue to be a problem, with global FinCrime numbers soaring sky high.
The 8th instalment of the annual AML & Financial Crime Southern Africa Conference takes place against the background of the recent grey listing of both South Africa and Nigeria.
After Turkey, South Africa is the second G20 economy to have been added to the grey list, while they join 18 countries on the grey list and 2 on the black list.
This year's two day conference will look at the effects of the grey listing and will dissect the technical compliance factors that were mentioned in the FAFT report that needs serous attention.
We will once again focus on all the important issues facing southern African countries when it comes to money laundering activities, including focusing on issues affecting the recent listing – insufficient due diligence, lack of training and staffing, facilitating AML/CTF investigations, improving risk based assessments, fraud, corruption and illicit money flows. And properly implementing new technologies.
This annual gathering is TCI's flagship conference, and has received rave reviews from delegates, speakers and sponsors over the past few years. It is the biggest and most popular conference on AML in southern Africa.

Some of the topics to be addressed
Understanding the Implications of grey listing
Targeting the use of cash as a high risk for money laundering and terrorist financing, including across borders
Regulation of virtual assets in South Africa and the effect on virtual asset service providers
Role of PPP's and information sharing
Creating an AML culture and the role of training
Improving the application of the risk-based approach by businesses and supervisors
Role of smaller Financial Institutions (FIs) and Designated Non-Financial Businesses in combatting financial crime and negotiating risk
Learning how to implement new technology to fight money laundering effectively