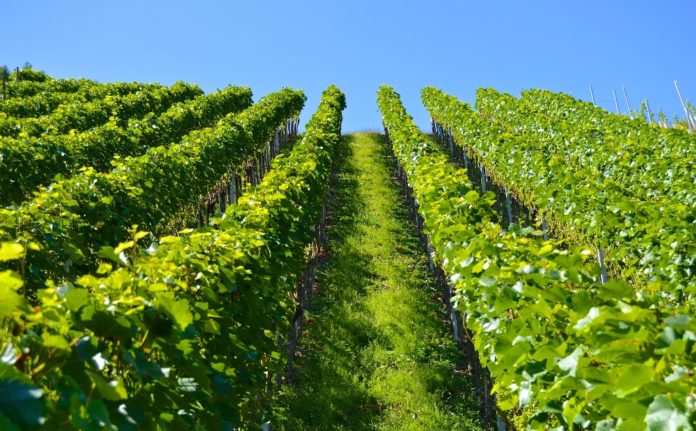 "We invite wine grape growers, viticulturists and other interested parties to join us as we discuss various aspects of sustainability, including the economy, climate change, best irrigation practices, effective spray application and the use of natural predators," says Conrad Schutte, manager of Vinpro's viticultural consultation service.
The information days are being presented physically for the first time, after being held in a webinar format since the onset of Covid-19. Only a limited number of seats are available and strict safety protocols will apply. The same programme will be followed for the most part, and some of the days will be presented in collaboration with the biological control specialists fieldBUGS.
At a macro-economic level, Christo Conradie from Vinpro will give an overview of the status of the South African wine industry, including the latest stock levels, industry trends in other renowned wine producing countries, the situation at farm level and the way forward.
How do wine grape growers from around the globe view climate change and how do they plan to adapt to it? Dr Etienne Neethling of Vintage Master and GRAPPE-ESA-INRA, France, will share the wine world's approach towards climate change.
One way in which the wine industry can adapt to climate change is by following best irrigation practices and in doing so, better utiliseing the available water resources. Dr Philip Myburgh from ARC Nietvoorbij will provide guidelines on the use of soil and plant-based measurements for irrigation scheduling, including different irrigation methods, measurement methodology and the placement, installation and calibration of irrigation systems, as well as the interpretation and application of irrigation data. Francois Viljoen of the Gen-Z Vineyard Project will expand on this by means of case studies.
When it comes to crop protection, it is essential to know what factors influence the effective application of sprays. Marius Ras of Ras Consult will elucidate these factors and share effective management practices. Environmentally friendly vineyard practices include the use of natural predators as part of a vineyard management plan, which Brahm Jonker of fieldBUGS will elaborate on.
The dates of the regional information days are as follows:
7 September, 09:00 – Paarl/Swartland
7 September, 14:00 – Stellenbosch/Coastal Region
8 September, 09:00 – Robertson/Klein Karoo
8 September, 14:00 – Worcester/Breedekloof
14 September, 18:00 – Olifants River
Costs and registration
The attendance fee for the respective regional information days range from R150 to R250 per person. Register online at any of the regional links above, visit https://sales.vinpro.co.za/ or contact Lesley Paulse at 021 276 0429, lesley@vinpro.co.za.
Northern Cape hosts tailor-made days
Two regional information days will also be presented on 25 August in Keimoes (09:00) and Grootdrink (14:00), with its own programme tailor made to the region.
Stefan Jordaan from Raisins SA and Mosdop Dippenaar from Orange River Cellars will respectively give an overview of the effect of powdery and downy mildew on raisin and wine quality, after which Pieter le Roux from Villa will share tips for effective disease control. Jannie Bosman of Bosman Adama Nursery will emphasise the importance of virus-free plant material, and alternative weed control and spray programs specific to the Orange River region are also on the agenda.
For enquiries or registrations contact André Agenbag at 054 461 1006 or andre2@owk.co.za.