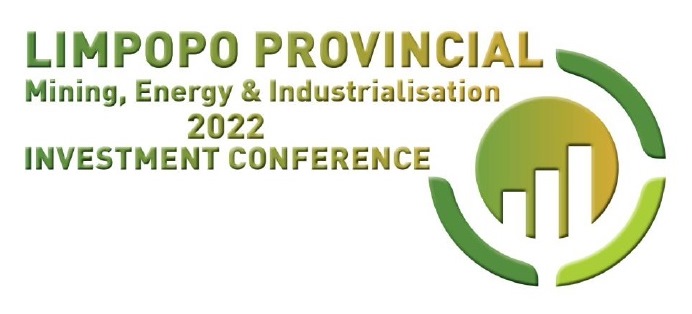 The Limpopo Provincial Government will on 29 to 30 September 2022 host the Limpopo Provincial Mining, Energy & Industrialisation Investment Conference. The event is a follow-up to the initial investment conferences (Limpopo Investment and Mining Conferences) that were held in August and September 2021, respectively. This year's conference will specifically highlight the wealth of opportunities and innovation expressed in the mining and energy sector and how that shall assist in economic recovery.
Limpopo Premier, Mr. Stanley Chupu Mathabatha and Minister of Mineral Resources & Energy, Mr. Gwede Samson Mantashe will lead this conference to harness on the commitments made in the previous years.
"We are happy and grateful to see investors showing interest in investing in our province. This conference will enhance our strategies towards sustaining and achieving an industrialised inclusive economy, especially when we look at rebuilding our economy," Mathabatha said.
He added that the conference aims to bring together direct foreign and domestic investments in which to greatly benefit the people of Limpopo. That is, it will aim at adding onto the R250-billion commitment last year by targeting R50-billion in this year.
Said Mathabatha: "In line with the provincial government's purpose of driving Limpopo's growth, we are committed to delivering positive economic value to the citizens of the province."
During the 2021 conference, a significant number of businesses expressed interest in investing in Limpopo despite the global economic challenges that increasingly thinning the economies across the world.
This year, the conference, under the theme "Realising Limpopo's Investment Potential in Mining and Other Strategic Sectors of the Economy", will further focus on re-emphasizing Limpopo's position as one of the three mining capitals in South Africa and a global relevant player in the future mineral space.
Among other objectives, the conference will profile the strength and comparative advantages that Limpopo offers to investors and its trading partners as well as focussing highly on the development. and implementation of the Special Economic Zones in both Fetakgomo/Tubatse and Musina/Makhado.
Limpopo's strategic position within the country adds immense value to investors who want to benefit from improved access to large markets and this conference aims to bring together the private sector and various industries to address critical success factors for nurturing and supporting industrialization in Limpopo.
The province has a keen interest in further encouraging and optimising private sector investment through the Limpopo Development Plan and the Economic Recovery Plan which hinges on the SEZ programme, with a promise of a long-term imagined inclusive growth.