Rarely does a country have an opportunity to start a new sector from scratch, let alone two. When the Renewable Energy Independent Power Producer Procurement Programme (REIPPPP) began in 2011 to find new sources of electricity, a strong new economic sector came into being. In eight years, investment totalling R209.4-billion was committed to the energy programme by local and foreign entities.
If anything, the potential of the Maritime Economy, sometimes called the Oceans or the Blue Economy, is even greater.
The anticipated numbers are impressive. The share of the Maritime Economy to South Africa's gross domestic product (GDP) will by 2033 grow by upwards of 250% (and perhaps as much as 350%) compared to its current value, to a figure between R129-billion and R177-billion. A million new jobs are expected to be created.
In every field South Africa either has existing infrastructure or is in the process of creating or reviving it: ship-building and repairs, oil rig maintenance, oil and gas operations, port operations, logistics, marine engineering and bunkering.
South Africa's eight ports are run by the state-owned group Transnet, which has a strategic plan for each port to focus on its strengths. Transnet spent R2.5-billion on new port equipment in 2019/20.
On the west coast, Saldanha is the main port for the export of iron ore. Large industrial operations already exist and the Saldanha Bay Industrial Development Zone (SBIDZ) is set to become a hub for maritime repair activities and oil rig maintenance and repair.
About 1 800 km to the east and five degrees further north, Richards Bay Coal Terminal (RBCT) is South Africa's primary export portal. Although volumes dipped somewhat to 72.1-million tons in 2019, the fact remains that the infrastructure is in place to support expansion of aspects of the Maritime Economy through the Richards Bay Special Economic Zone (RBSEZ).
Sectors under investigation include alternative energy generation and opportunities in the gas sector. A feasibility study is being done on a gas-to-power plant and a large liquid petroleum gas import and storage terminal was recently built for Petredec by Bidvest Tank Terminals.
Saldanha Bay can offload Very Large Crude Carriers as can the Port of Durban, which is Africa's busiest port. Durban handled more than 81-million tons of cargo in 2019, which included 2.84-million TEUs (twenty-foot container equivalent). The Durban Car Terminal handled 521 280 vehicles (Africa Ports & Ships). Durban is responsible for about 60% of the total volume of containers handled by the country's ports.
The Port of Durban is home to many maritime companies. EBH SA has been in marine engineering and ship repair since it began as Elgin Brown and Hamer in 1878. Three South African shipbuilders (SAS, Damen Shipyards Cape Town and Nautic Africa) have agreed to pool resources on contracts to become more competitive.
The KwaZulu Cruise Terminal (KCT) consortium won the contract from TNPA to finance, build and run the new Durban Cruise Terminal.
The Port of Cape Town has also launched a dedicated cruise-ship terminal. A renewed focus on ship repair through facilities such as the Sturrock and Robinson drydocks is on the cards for the Port of Cape Town, which has a diverse offering through its Container Terminal, Multipurpose Terminal, Liquid Bulk Terminal and Fresh Produce Terminal.
Drilling off the southern coast has revealed vast resources in the Brulpadda field in the Southern Outeniqua Basin. If some of this gas can be recovered, the two SEZs on the Eastern Cape coast would become critical to its utilisation. The Port of East London is aligned to the East London Industrial Development Zone while Port Elizabeth has two ports, the city port being joined by the Port of Ngqura which anchors the Coega Special Economic Zone.
Fishing
South Africa has 3 000 km of coastline and the extent of the country's territorial waters is greater than its land size. About half of the fish that South Africans eat is caught locally, and almost all of that comes from the waters off the Western Cape. The two most popular types of fish are hake and sardines, which are harvested by deep-sea trawlers.
The fishing industry earns R3.4-billion in foreign earnings annually and employs 26 500 people across 22 sectors, the main ones being deep-sea trawling and aquaculture (JSE).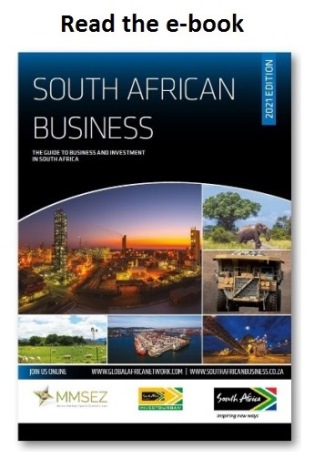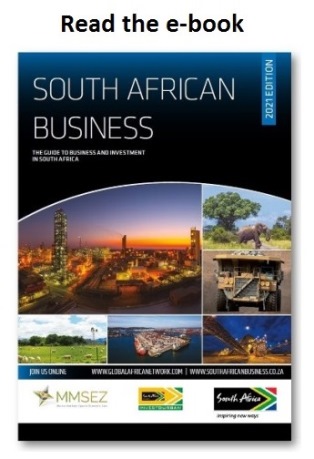 The aquaculture industry is currently small, but since 2014 investment commitments of about R700-million have been made. The Coega Special Economic Zone is planning a 440 ha Aquaculture Development Zone to accommodate new projects.
One possibility is to promote import substitution, for example, with salmon, of which South Africa currently imports more than 5 000 tons every year.
The allocation of commercial fishing rights in 12 sectors that was due to happen in 2020 has been postponed to December 2021. It is likely that the quotas of larger fishing companies will be reduced in favour of small-scale fishing companies.
There have been several changes in ownership in the fishing industry, most likely linked to the upcoming determination of new fishing rights in which black shareholding will be a factor. The acquisition by black-controlled Sea Harvest Group of Viking Fishing is part of a larger trend.
Tiger Brands has unbundled its 42% stake in Oceana Group. Oceana holds the popular pilchards brand Lucky Star, which enjoys 80% of market share in South Africa, and has the highest market value of fishing companies in South Africa. The Oceana Group recently purchased Foodcorp's fishing rights and a US fishmeal and oil company, Daybrook.