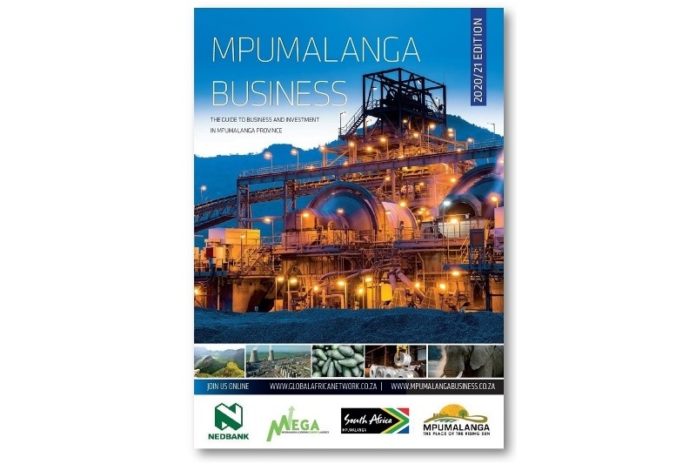 A unique guide to business and investment in Mpumalanga Province
The 2020/21 edition of Mpumalanga Business is the 11th issue of this essential publication that since its launch in 2008 has established itself as the premier business and investment guide for the province.
Updated overviews of each of the key economic sectors of the province are included, with references to the latest investments by companies across multiple sectors.
These include Sappi, Sasol and Sonae Arauco, which is expanding its White River factory. Afrimat is considering investment in the mining sector, while Exxaro Resources, South32 and Pan African Resources are among the mining companies spending on extending the life of existing mines.
A useful article on what incentives are available to investors from various departments and agencies is provided. Mpumalanga has several investment and business opportunities in a wide range of sectors.
Read the publication in e-book format here 
For a hard copy or more information, please contact the publishers