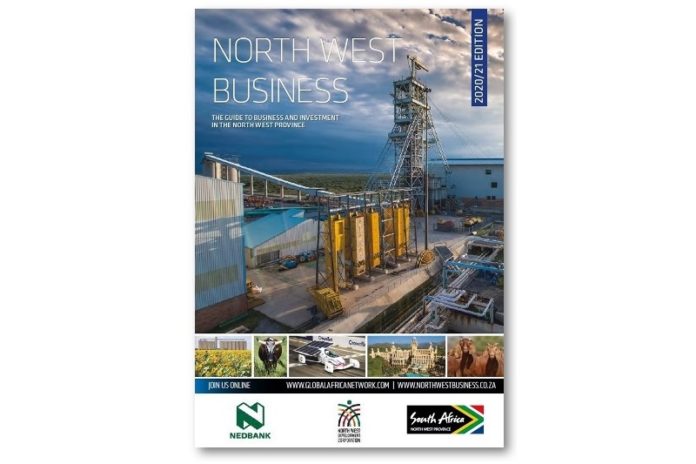 A unique guide to business and investment in North West Province
The 2020/21 edition of North West Business marks the 10th publication of this essential publication that, since its launch in 2009, has established itself as the premier business and investment guide for the North West Province.
North West Business includes news and analysis of the most important sectors, with a regional overview covering the strategic thinking behind plans to attract investment into the province.
Best known for its platinum mines, grain and livestock farming and tourism, the province is making a concerted effort to bolster its manufacturing capacity.
Corridor development, agri-parks and the creation of a Special Economic Zone are among the economic stimulus plans covered in this edition.
Read the publication in e-book format here 
For a hard copy or more information, please contact the publishers