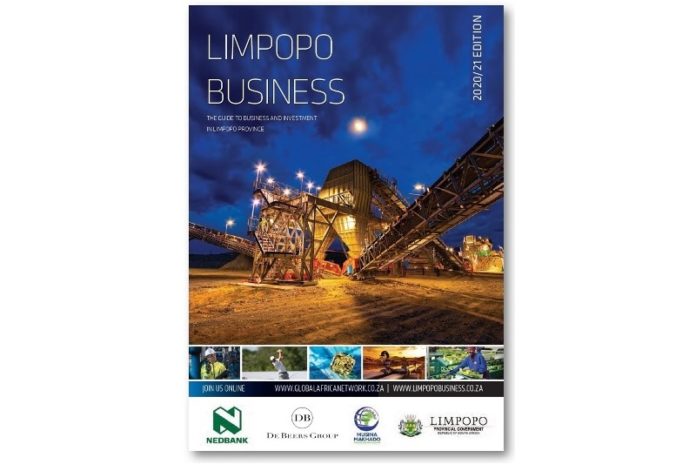 A unique guide to business and investment in Limpopo Province
The 2020/21 edition of Limpopo Business is the 12th issue of this essential publication that, since its launch in 2007, has established itself as the premier business and investment guide for the Limpopo Province.
Limpopo has been attracting significant investments in the mining sector in recent years and the green light for the creation of the Musina-Makhado Special Economic Zone in the province's far north has attracted several billion dollars. A metallurgical and energy cluster will inaugurate the SEZ, after which investments in agri-processing, logistics and manufacturing are expected to follow.
In addition to the regular articles providing insight into each of the key economic sectors of the province, there are special features on transport and logistics, and specific plans that are in place to promote manufacturing in Limpopo.
News related to mining, agriculture, tourism, construction and property, water, education and development finance is carried in overviews of the main economic sectors.
Read the publication in e-book format here 
For a hard copy or more information, please contact the publishers