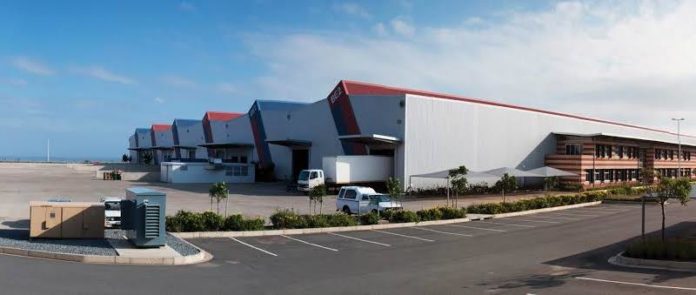 Simphiwe Nicholas Kondlo, the Chief Executive Officer of the ELIDZ, holds a Master's Degree in Engineering Management and has more than 24 years' experience spanning various fields including civil and agricultural engineering. With him at the forefront, the ELIDZ is a front-runner in the field and continues to flourish as a multi-sector Industrial Development Zone.
Please name some of the significant recent investments.
The East London IDZ recently announced two new investors worth over R500-million, Meek Mines South Africa and Nulatex South Africa. These two investments offer a response to the government's clarion call to promote regional integration, promote beneficiation and create meaningful jobs. Meek Mines SA is a diamond cutting and polishing plant. Nulatex SA will produce male and female condoms for domestic and African markets. In 2018, we announced Yekani Manufacturing as the first black industrialist factory to locate within the ELIDZ's Zone 1B precinct. The company is the beneficiary of the dti's Special Economic Zone (SEZ) Fund and Black Industrialist Scheme (BIS), the government's financial support programmes aimed at accelerating growth of manufacturing.
How important is the location of Mercedes-Benz SA in building ELIDZ as an automotive hub?
Mercedes-Benz SA is a key strategic partner not only for the growth of the IDZ but for regional economy. Through our relations with the auto giant, we have been able to attract more automotive-oriented investments.
As such, the East London IDZ has various incentives, which can be accessed by qualifying industries. These include a Specialised Customs Controlled Area benefit (some VAT exemptions), no import duties on raw materials for manufacture, goods for storage and capital goods used in the CCA. There are also specialised local incentives and access to national manufacturing and other generic government incentives.
Tell us about the ELIDZ internship programme.
The ELIDZ internship programme is two-pronged: the first year serves as an introductory phase where the interns receive on-the-job training. The second phase, Junior Professional, is centred on allocation of more responsibilities and quarterly assessments to monitor performance.
What conference facilities do you have?
The state-of-the art facility has four conference rooms which are interconnected and can open into one room accommodating up to 250 delegates. The four meeting rooms are room One, which can accommodate up to 30 people seated cinema-style, room Two (90 people), room Three (60 people banqueting-style) and room Four, which accommodates 16 delegates. The number of delegates that each room can take is subject to the seating arrangement.